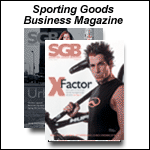 News...10/1/04

OCTOBER 01, 2004 -- Footstar Is Fighting To Retain Kmart Leased Departments

Kmart is claiming that the financial problems that wrecked Footstar and pushed it into bankruptcy also hurt the chain's business. The Kmart leased footwear departments represent some 90% of the company's revenues. "Lucrative sales of Footstar assets in this bankruptcy have generated substantial cash proceeds for distribution to creditors, but only losses for Kmart," Kmart said. It has also been reported that Kmart is mulling a move out of its headquarters in Troy, MI, to a smaller facility.

After ISG was delivered today, Footstar issued a statement; "We are disappointed that Kmart has taken this action. We believe Kmart's objections have no merit, and we intend to vigorously defend and pursue our right to assume the contract. The relationship between Footstar's Meldisco division and Kmart has been in place for more than 40 years and has been profitable and beneficial for both companies. Assumption of the contract makes good business sense, is in the best interests of all of Footstar's stakeholders, and will form a strong basis on which to develop a plan of reorganization for a stand-alone Meldisco business and emerge from Chapter 11.

"As we work through the court process to resolve this issue, it will be business as usual at Footstar, including our Meldisco business. We will continue to focus on developing a strong Meldisco business that maximizes free cash flow through sales, expense management and improving the turnover of our inventory. We will continue to move forward with the Chapter 11 process."

Sturm, Ruger Signs First Licensing Deal

W.R. Case & Sons Cutlery signed a licensing agreement with Sturm, Ruger & Co., that makes Case Cutlery the exclusive supplier of Ruger-brand knife products. Sturm, Ruger president Stephen Sanetti remarked, "This is the first licensing agreement of its kind in Ruger's 55-year history. We are very pleased to be associated with a company like W.R. Case & Sons that shares our philosophy of providing top-quality American-made products." He noted the contributions made by the two companies in preserving manufacturing jobs in the US.

Don't Buy Armstrong Bracelets On eBay, Advises Reader

Ann Fiorda of The Athlete's Foot sent ISG a note regarding the piece published yesterday on the Lance Armstrong bracelet shortage: "The Armstrong article could have used a further comment to dissuade people from supporting the eBay activity. Further research might be called for here as this news broke a while back and it was noted in the press that for the band sales on eBay, the additional monies over the original $1.00 does not necessarily (and often not at all) go to the Lance Armstrong Foundation as a contribution. Given that these bands are produced to raise charitable contributions, it is a sad commentary that eBay chooses to allow their sale. My opinion and commentary for what it's worth."

Deckers Licenses UGG For Cold-Weather Accessories

Deckers Outdoor has entered into a license agreement with Fownes Brothers for the sale of UGG Australia-branded cold weather accessories in the US. Under the terms of the agreement, Fownes will design, manufacture and market UGG Australia cold weather accessories including gloves, scarves and headwear to be sold in better department stores and independent specialty stores. The initial term for the license is through January 2008, with an additional option for a three-year renewal.

Bass Pro Offers Special Discount To Cops, Fireman And EMTs

During the month of October, Bass Pro Shops will be offering policemen, firemen, and EMTs a 10% off their entire purchase. This offer is good for purchases at Bass Pro Shops Outdoor World, Bass Pro Shops Sportsman's Warehouse, Bass Pro Shops Sportsman's Center and World Wide Sportsman. The 10% discount may not be used toward the purchase of Mercury motors, boats, taxidermy, ATVs, Gift Cards, Guns and Fine Gun Room, restaurant food and drinks, catalog or Internet sales.






Breaking Headlines
News...10/08/04
OCTOBER 08, 2004


News...10/7/04
OCTOBER 07, 2004


News...10/6/04
OCTOBER 06, 2004


News...10/5/05
OCTOBER 05, 2004


News...10/4/04
OCTOBER 04, 2004


News...10/1/04
OCTOBER 01, 2004


News...9/30/04
SEPTEMBER 30, 2004


News...9/28/04
SEPTEMBER 28, 2004


The Top Seven Sales Blunders
SEPTEMBER 28, 2004


News...9/27/04
SEPTEMBER 28, 2004