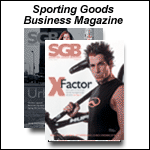 News...10/7/04

OCTOBER 07, 2004 -- Malden's German Subsidiary Filed For Bankruptcy

Malden Mills Industries' Goerlitz Fleece, GmbH, a wholly owned subsidiary based in Görlitz, Germany, has voluntarily filed for insolvency under German law. "This filing became necessary according to German law," said Malden Mills president/CEO Michael Spillane. "The filing may, in the long run, significantly enhance Malden Mills' financial and operational flexibility and meaningfully reduce our long-term debt."

The restructuring of the German facility, which services the European marketplace, will balance global capacity without affecting continuity of service, quality of products or domestic operations. Malden's relationship with the Goerlitz facility will continue throughout the insolvency process, and Goerlitz will continue to provide product to Malden's European customers.

"In the long run, the proceedings should result in greater flexibility, benefiting our customers and employees," added Spillane. "The competitive nature of international textile business requires us to continually improve our products, delivery processes and customer service, while simultaneously becoming even more price competitive."

Goerlitz Fleece, GmbH, was built in 1994 to produce fabrics for Malden. The facility manufactures mostly basic fleece fabrics, lacking machinery to produce more advanced textiles. Driven primarily by seasonal demand, Goerlitz sold 69 product styles in FY04, as compared to US operations that produced more than 240 styles.

German labor regulations on seasonal employment coupled with sluggish sales volume and an excessive German debt load have presented a challenging financial situation for the European operation. The German debt is non-recourse to its US parent.


Pacific Sunwear September Sales Soar 21%

Pacific Sunwear of California reported that total September sales were $98.9 million, an increase of 20.8%. Company same-store sales increased 9.8%, on top of a 18.5% same-store sales increase in September 2003. PacSun same-store sales increased 10.6% and d.e.m.o. same-store sales increased 3.9%. Total sales for the first eight months were $774.1 million, an increase of 18.8%. Company same-store sales increased 8.3% for the first eight months.


Famous Footwear Eight-Month Sales Comped -0.4%

Famous Footwear sales for the first eight months were $779.4 million, a 2.4% increase. Same-store sales for the 35 weeks were down 0.4%. "The back-to-school season started late for Famous Footwear," said Brown Shoe CEO Ron Fromm. "While our back-to-school business strengthened with a 4.7% same-store sales gain in September, combined same-store sales for August and September were down 1.3%, falling short of our expectations."

The company noted the following category performances at Famous Footwear over the August/September period: Athletics increased mid-single digits on a same-store basis, as did dress footwear. Its kids' business was flat. Total women's footwear was down for the two months, with the largest decline coming from the casual category. The company tempered its guidance. It now sees Q3 EPS of 90¢-$1.00 vs the consensus of $1.14. For FY04, it sees EPS of $2.55-2.65 vs a consensus of $2.60.


Golf Europe Show Attracted 5,237 Visitors

The twelfth International Trade Fair for Golf, Golf Europe 2004, registered slightly lowered visitor numbers on the three trade fair days. This was despite the fact that the PGA of Europe Teaching & Coaching Conference, which takes place every other year, was not held this year. A total of 5,237 visitors were recorded on the grounds on the New Munich Trade Fair Centre. Forty-eight percent (2003: 45%) of the trade visitors were from a total of 54 foreign countries (2003: 51). The international Key Account Program also contributed to this, which Messe Muenchen GmbH has already carried out in collaboration with exhibitors for the third time. It brought many international trade visitors to Munich again.

Of the 318 exhibitors at Golf Europe, 189 came from 27 foreign countries. According to a survey conducted by the independent market research institute tns infratest, 88% of the exhibitors rated the clear layout and industry classifications as excellent to good. The same grades of excellent to good were given by 81% for visitor quality, by 78% for the leading trade fair character and the leading role of Golf Europe, and by 77% for the quality of the exhibitor service and the supporting program in general.


Strong Orders Spur Precor To Double Icarian Plant

Acting to meet increased global demand for Precor Icarian commercial strength equipment, Precor is doubling the size of its commercial strength equipment production facility. In early October, Precor is relocating to a new 100,000-square-foot facility in Valencia, CA, moving from a Burbank facility less than half the size, where the Icarian strength line had been produced for more than a decade. Precor purchased Icarian in January. Employment at the Burbank facility has increased from 95 to 150 production workers since then, with employment at the Valencia location set to exceed 200 workers by early 2005.


JJB Sports, the UK's biggest sports retailer, will decide by the end of the week whether its COB, founder and largest shareholder, David Whelan, will have to withdraw from boardroom debate on a proposed 600 million pound takeover of the group. The retailer has been approached by Cinven, a private equity firm. At the meeting Whelan will be required to declare his intentions relating to the potential bid. He had earlier made an unsuccessful bid for the chain's stock.

Analysts at DZ Bank reiterated their buy rating on adidas-Salomon. They noted adidas-Salomon expects to achieve double-digit sales and earnings growth annually in the mid-term. The company's US segment has witnessed a turnaround and is expected to report high single-digit growth in the mid-term...Susquehanna Financial Group reiterated its net positive rating on the shares of Wolverine World Wide. The company reported 3Q04 EPS of 55¢, or 8¢ above the Street consensus estimate of 47¢. Sales for the quarter rose 13.2% year-over-year to $260.9 million, while the company's quarter-end backlog increased 19%. As a result of the stronger-than-expected 3Q04 results and the impressive order backlog position, SFG is raising the FY04 EPS estimate from $1.53 to $1.63, or slightly above management's guidance of $1.60-$1.62. It is also raising our FY05 EPS estimate from $1.73 to $1.84, to the high end of management's guidance of $1.77-$1.84...KeyBanc Capital Markets/McDonald lowered its rating on Shoe Carnival to hold from buy.






Breaking Headlines
News...10/12/04
OCTOBER 12, 2004


News...10/11/04
OCTOBER 11, 2004


News...10/08/04
OCTOBER 08, 2004


News...10/7/04
OCTOBER 07, 2004


News...10/6/04
OCTOBER 06, 2004


News...10/5/05
OCTOBER 05, 2004


News...10/4/04
OCTOBER 04, 2004


News...10/1/04
OCTOBER 01, 2004


News...9/30/04
SEPTEMBER 30, 2004


News...9/28/04
SEPTEMBER 28, 2004