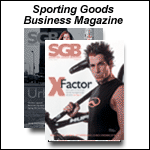 News...9/21/04

SEPTEMBER 21, 2004 -- Coleman Parent Company Acquired

Jarden Corp. a leading provider of niche branded consumer products, signed a definitive agreement to acquire privately held American Household, Inc. for $745.6 million in cash for the equity and the assumption or repayment of indebtedness. American Household is the parent of The Coleman Co. and Sunbeam Products, leading producers of global consumer products through the BRK, Campingaz, Coleman, First Alert, Health o meter, Mr. Coffee, Oster and Sunbeam brands. In connection with the acquisition, Warburg Pincus, the global private equity firm, will invest $350 million of equity into Jarden. Upon completion of the acquisition, Jarden will be positioned as a global market leader, holding the #1 or #2 market position in many of its core consumer product categories, including warming blankets, smoke alarms, professional grooming products, various small appliances, camping equipment, home vacuum packaging, home canning, kitchen matches, plastic cutlery, toothpicks, rope, cord and twine and playing cards.
Commenting on the transaction, Martin Franklin, Jarden's CEO, said: "We are delighted to add the renowned products of the American Household portfolio to our growing business, which will allow us to extend our market positions while tapping new strategic sectors. It is expected that this transaction will bring immense benefits to the company, our customers and employees by expanding our operating platform, both internationally and domestically, and by broadening and diversifying our product lines through superior cross-selling, retail distribution and licensing enhancements."

Nike Golf Posted Global Growth In 2Q

Nike Golf's expanded its Sport Performance footwear line this month, but golfers' acceptance of SP since the roll out last year has been building, and 1Q05 was a tremendous example. Footwear revenue was up 12% globally (43% and 51% in the US and Europe, respectively. Apparel continues to show double-digit growth, posting an 11% increase globally over last year. Europe was the standout, growing by 20% over the same quarter in FY04. The introduction of the Sphere technical construction to our men's and women's lines showed initial success; the cooling and drying fabric structure will be rolled out in greater availability across the lines with each of the next two seasons. The growth of Nike Golf apparel has even warranted the development of an independent distribution center to handle the increasing business.

Nike Golf's golf ball market share continues to hold around 10% in the US, while the business is up 7.6% globally versus last year thanks to the successful introduction of our new Nike One Gold and One Black golf balls, and the continued grass roots appeal of the Mojo.

Globally, the US saw single-digit gains in 1Q05, while outside of the US, most regions were flat-to-up single digits. Canada is the newest addition to Nike Golf's "direct" managed regions. Some operational adjustments need to be addressed as the transition continues, but they are minimal. The region has already seen significant gains in clubs (up 24.5%), golf balls (up 36%), gloves (up 49.8%), and apparel (up 5%) since the country was brought into the Nike Golf fold.


Srixon Sports signed golf instructor Mike McGetrick. The agreement will consist of McGetrick playing with Srixon equipment, wearing a Srixon hat, and promoting Srixon products to his many golf schools, corporate clients and customers at his facilities.

Susquehanna Financial Group is raising Nike's 2Q05 EPS estimate from 80¢ to 88¢, its FY05 EPS estimate from $4.05 to $4.28, and its FY06 EPS estimate from $4.57 to $4.80, based on the stronger than expected 1Q05 results, Nike's strong forward order position, management's latest gross margin guidance, and the strength the brand is now experiencing in all its key markets… Following its annual meeting, Nike appointed Starbucks president and CEO Orin Smith to its board of directors. Nike's board of directors now numbers 10. Knight also recognized the contributions of three retiring directors: John E. Jaqua, 83; Richard K. Donahue, 77; and Charles W. Robinson, 83. Smith, a mere 62, has served as president and CEO of Starbucks since 2000… Umbro will not see a renewal of its contract to outfit Scottish champions Celtic. The contract expires in June 2005. "The board do not expect there to be any significant impact on the business from this for 2005 and beyond," Umbro said in a statement. In a separate announcement, Celtic said it had signed Nike as its new supplier for a five-year period. Nike would pay a minimum royalty of 5 million pounds ($8.9 million) for the exclusive worldwide rights to the Celtic brand.

Hi-Tec Sports USA and PlumRiver LLC have signed an agreement to provide a new B2B site as an added service to Hi-Tec customers across the USA and Canada. This new service will allow Hi-Tec's customers to place orders for Hi-Tec products online, to see updated program and pricing information, to check individual product availability, to track orders and to view their order history, all through a user friendly web site.






Breaking Headlines
News...9/21/04
SEPTEMBER 21, 2004


News...9/20/04
SEPTEMBER 20, 2004


News...9/17/04
SEPTEMBER 17, 2004


News...9/16/04
SEPTEMBER 16, 2004


News...9/15/04
SEPTEMBER 15, 2004


News...9/14/04
SEPTEMBER 14, 2004


News...9/13/04
SEPTEMBER 14, 2004


News...9/10/09
SEPTEMBER 10, 2004


News...9/9/04
SEPTEMBER 09, 2004


News...9/8/04
SEPTEMBER 08, 2004