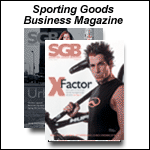 Huffy Sees Big Q1 Loss; Selling Its Services Business

APRIL 13, 2004 -- Huffy warned preliminary Q1 sales figures are in line with expectations, but that initial income figures indicate that the loss will be higher than anticipated and significantly higher than the loss of $1.4 million, or $0.09 cents per common share reported for Q1 2003. It has also signed a definitive agreement for the sale of its services to retail segment, which includes Huffy Service Solutions, Creative Retail Services and Creative Retail Services (Canada) to National Product Services Inc., a portfolio company of H.I.G. Capital, LLC. Under the terms of the agreement, National Product Services will acquire all of the assets, trademarks, other intellectual property, and equipment and will assume a number of agreed upon operating liabilities of the business. Subject to satisfactory completion of final due diligence, the transaction is expected to close before the end of April 2004.

Paul R. D'Aloia, CEO, stated, "Although we will not have final results from all business units until later in the month, preliminary indications are that Q1 sales are within the anticipated range but the loss for the quarter will be substantially higher than the loss reported for Q1 of 2003. The loss is primarily related to the Canadian business, including significantly higher than normal charges to income related to customer returns and deductions together with higher than anticipated expenses related to the transition of the Canadian operations as we move to a single sporting goods platform."

Robert Lafferty, VP/CFO, added, "With the sale of the Canadian opportunity business (Gen-X) that we previously announced and the announcement of the agreement for the sale of Huffy Service Solutions, we do not have sufficient information today to identify the losses as they relate to continuing operations, discontinued operations and the full extent of charges related to the reconfiguration of the company. We will provide more complete information when we release earnings later this month."

Commenting on the decision to sell Huffy Service Solutions, D'Aloia said, "Although services to retail has been an integral part of our business for the past several decades, recently Huffy Service Solutions has significantly expanded its activity in channels outside of the mass and sporting goods channels. In our on-going review of our business and product lines, we concluded that Huffy Service Solutions is not a key strategic component as we move to a single sporting goods platform, delivering branded sporting goods and related products into the mass, sporting goods and specialty channels. We are pleased that National Product Services has recognized the value of Huffy Service Solutions and the benefit of combining two premium services to retail companies."






Breaking Headlines
News shorts...4/14/04
APRIL 14, 2004


VF Acquires Napapijri Brand
APRIL 14, 2004


Short news...4/13/04
APRIL 13, 2004


Huffy Sees Big Q1 Loss; Selling Its Services Business
APRIL 13, 2004


Foot Locker Buying 350 Footaction Doors
APRIL 13, 2004


Short news...4/12/04
APRIL 12, 2004


PE4Life Supporters Heading To Capitol Hill In May
APRIL 12, 2004


Short news...4/8/04
APRIL 08, 2004


Outdoor Industry Behind Get Outdoors Act
APRIL 08, 2004


Short news...4/7/04
APRIL 07, 2004