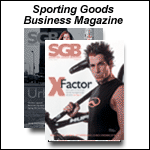 Foot Locker Buying 350 Footaction Doors

APRIL 13, 2004 -- Foot Locker signed a definitive agreement with Footstar to purchase approximately 350 of its Footaction athletic footwear and apparel stores for $160 million in cash. The proposed agreement is subject to certain closing adjustments. Footstar at one time had 429 Footaction doors. It decided to close 77 and then dcided to sell off the remainder, 352.

Footstar filed for Chapter 11 bankruptcy protection on March 2, 2004, and the agreement with Foot Locker will be entered into under a Bankruptcy Code Section 363 sale process. The agreement is therefore subject to approval by the Bankruptcy Court at a hearing expected to commence on April 21, 2004 and also requires approval under the Hart-Scott-Rodino Antitrust Improvements Act of 1976, as amended. Foot Locker, Inc. expects to close the transaction during its second fiscal quarter.

"The agreed upon purchase of the Footaction stores is in line with our previously stated strategic priorities, including the acquisition of compatible athletic footwear and apparel retail companies," stated Matt Serra, Foot Locker's COB/CEO. "Foot Locker, Inc.'s strong financial position enables the company to readily complete this cash acquisition. It is expected that the proposed acquisition will be accretive to Foot Locker, Inc.'s diluted earnings per share within the first full year of operation. We anticipate offering employment to substantially all of the Footaction store associates."

Dale Hilpert, COB/CEO of Footstar stated, "The agreed upon transaction with Foot Locker, Inc. meets our objectives to maximize value for our stakeholders, while providing continued employment opportunities for Footaction store associates. We believe that Foot Locker, Inc.'s strong financial position enables this transaction to be completed in a timely manner."

Banc of America Securities LLC is serving as the exclusive financial advisor to Foot Locker, Inc.







Breaking Headlines
News shorts...4/14/04
APRIL 14, 2004


VF Acquires Napapijri Brand
APRIL 14, 2004


Short news...4/13/04
APRIL 13, 2004


Huffy Sees Big Q1 Loss; Selling Its Services Business
APRIL 13, 2004


Foot Locker Buying 350 Footaction Doors
APRIL 13, 2004


Short news...4/12/04
APRIL 12, 2004


PE4Life Supporters Heading To Capitol Hill In May
APRIL 12, 2004


Short news...4/8/04
APRIL 08, 2004


Outdoor Industry Behind Get Outdoors Act
APRIL 08, 2004


Short news...4/7/04
APRIL 07, 2004