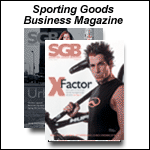 CPSC Issues Warning On Paintball Guns Following Two Deaths

MARCH 25, 2004 -- Based on its investigation of two deaths caused by carbon dioxide (CO2) canisters flying off paintball guns, the Consumer Product Safety Commission is issuing a new warning. Paintball gun users should be advised that the brass or nickel-plated valve that connects directly to the canister must not be unscrewed from the canister when removing the canister assembly from a paintball gun. This valve must stay secured and rotate with the CO2 canister.

In both of the deaths investigated by CPSC, the brass valve unscrewed from the canister, turning the pressurized canister into a deadly projectile. In June 2003, a 15-year-old boy died after being struck in the head by a paintball CO2 canister as he was removing the canister from the gun.

In February 2004, a female bystander was killed by a CO2 canister that was expelled as someone else was removing the canister from a paintball gun. While these investigations are not complete, CPSC is issuing this new safety warning to help people avoid the hazard.

"We are very concerned about the recent deaths associated with paintball gun canisters," said CPSC Chairman Hal Stratton. "We are actively investigating these cases. Even though our investigation is not complete, we believe it is urgent to provide this new safety message about the valve detaching from the canister while unscrewing it from the
paintball gun."

CPSC also recommends that people make sure that any modifications to the paintball gun or the CO2 canister are done properly. For example, installing anti-siphon tubes involves removing and re-installing the canister valve. It is critical that the valve be re-installed with the appropriate adhesive and the proper torque.

The brass or nickel-plated canister valve should be securely attached to the canister, rotates with the canister, and does not unscrew from the canister. The canister assembly should unscrew from the paintball gun in about three or four full turns; if you finish the fourth full turn and the canister is not unscrewed from the gun, stop! Take it to a professional.

Some people have used paint or nail polish to mark the brass valve and the CO2 canister so they can see that the valve and the canister rotate together while being removed from the gun.






Breaking Headlines
Short news...4/19/04
APRIL 19, 2004


Short news...4/16/04
APRIL 16, 2004


Short news...4/15/04
APRIL 15, 2004


Deckers' Q1 Revenues Increase 23%
APRIL 15, 2004


News shorts...4/14/04
APRIL 14, 2004


VF Acquires Napapijri Brand
APRIL 14, 2004


Short news...4/13/04
APRIL 13, 2004


Huffy Sees Big Q1 Loss; Selling Its Services Business
APRIL 13, 2004


Foot Locker Buying 350 Footaction Doors
APRIL 13, 2004


Short news...4/12/04
APRIL 12, 2004