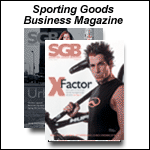 News...8/16/04

AUGUST 16, 2004 -- Huffy Will Restate FY03 Results; Tossed From NYSE

Huffy Corp. sent out a release headlining a new COO. But in the second half of the release it noted that it has mistakenly put $3.5 million-$5 million in charges in the wrong quarter. In the course of its review of its financial statements for 1Q04, Huffy recently determined that certain accounting entries, estimated in the range of $3.5 million-$5.0 million related primarily to customer deductions, credits and reserves for inventory valuation and doubtful account receivables for Huffy Sports Canada (formerly known as Gen-X Sports) are more properly reflected in 4Q03 than in 1Q04.

In reviewing its financial results for 1Q04, Huffy initially determined that it was necessary to record both a write-off of certain intangible assets and a full valuation allowance for deferred tax assets, estimated at $53.0 million. These entries will now be reviewed to determine if a portion of or all of these amounts should be included in the company's restated FY03 results. The company intends to file its amended financial statements on Form 10-K/A as soon as practicable and its previously reported 2003 annual loss of $7.5 million will be adjusted to reflect the appropriate changes. The restatement of 2003 results will affect the timing of the release of financial statements for both Q1 and Q2 of 2004. Based on current estimates, the company anticipates that it will report Q1 losses in the range of $70.0 million to $72.0 million, which includes the $53.0 million of non-cash charges.

John "Jay" Muskovich has been elected COO. Muskovich was the president and CEO of DoubleSights Displays, LLC until its sale to a manufacturer and distributor of monitors and plasma televisions in 2004. He has almost 30 years experience in a variety of businesses, having served as CFO of Verifone, Inc., EVP of eMachines, Inc., president/COO of The Elder- Beerman Stores, and spent more than 20 years with Federated Department Stores.

In a separate release, Huffy confirmed the New York Stock Exchange has determined that trading of its common stock should be suspended immediately and that the NYSE will take steps to remove Huffy as a listed company on the NYSE. The NYSE's decision was reached in view of the fact that the company has fallen below the continued listing standards regarding average market capitalization over a consecutive 30 trading-day period of not less than $50.0 million and total stockholder's equity of not less than $50.0 million. Furthermore, the global market capitalization based on a closing share price of $0.58 on August 13, 2004 was $9.3 million. The corporation is taking steps to allow its stock to trade in the over-the-counter market as soon as practicable.

Big 5 Glendale Store Will Stay Open Thru Holidays

Big 5 Sporting Goods has decided to drop its lawsuit that challenged the right of eminent domain to close its Glendale, CA, store. The city wants to develop a 15.5-acre retail and residential project on the location that includes the Big 5 store. It agreed to agreed to drop its lawsuit if the Glendale store can stay put until January 24. The settlement accommodates that request. The city intends to use eminent domain authority to buy the land and demolish the store, clearing the way for the project.

OR Summer Market Upbeat, Attendance Edged Up

Based on the preliminary data collected at show end, the OR Summer Market 2004 represented exhibitors and brands from all over the world with a total attendance of 18,278, including 876 exhibiting companies and 2,773 retail stores represented by 5,792 buyers. The 2004 numbers are compared to last year's Summer Market on-site attendance numbers which totaled 17,862 including 862 exhibiting companies and 2,765 retail stores represented by 5,400 buyers.

Brooks Sports Setting Up Subsidiary In UK/Ireland

Brooks Sports will establish a UK and Republic of Ireland subsidiary in 2005. It will distribute Brooks' range of running footwear, apparel and accessories to more than 250 retailers throughout this territory. The formation of the new subsidiary, Brooks Sports Ltd, is said to represent a strategic evolution of Brooks five-year partnership with L&B Sports Ltd., which has helped the brand show more than 65% growth in these markets last year. Brooks UK marketing manager, Martin Exley said: "We have an unwavering brand promise to deliver peak performance through product service and a cultural spirit that stays true to the sport of running." Brooks Sports Ltd will officially open for business on January 1. Its headquarters will be at the L&B Sports facility in Steyning, West Sussex. It will be operated by existing staff including current managing director, Peter Alston. (Source: SGBUK)

Raleigh America Names Reed Pike US Marketing Director

Raleigh America hired Reed Pike as director of marketing. Pike brings more than 30 years experience in the bicycle industry to the position along with a continuing passion for the sport as an active cyclist and racing fan. His experience includes retail sales and management, outside sales for Schwinn, marketing and quality management at Specialized, IBD sales and marketing at RockShox, consulting work in the industry and, most recently, outside sales for Scott USA.

Jack Cramer, former COB of Cramer Products, passed away earlier this month.

Bluetorch hired Bernie Gurr as its new CFO, effective August 7. The company also announced the resignation of Scott Battenburg effective August 6. Gurr is a chartered accountant from Australia having attended the Institute of Chartered Accountants in Australia.






Breaking Headlines
News...8/16/04
AUGUST 16, 2004


News...8/13/04
AUGUST 13, 2004


News...8/12/04
AUGUST 12, 2004


News...8/11/04
AUGUST 11, 2004


News...8/10/04
AUGUST 10, 2004


News...8/9/04
AUGUST 10, 2004


News...8/6/04
AUGUST 06, 2004


News...8/5/04
AUGUST 05, 2004


News...8/4/04
AUGUST 04, 2004


Warnaco Group Buying Ocean Pacific
AUGUST 04, 2004