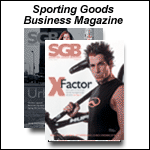 News...8/12/04

AUGUST 12, 2004 -- OR Commits To Salt Lake Thru 2009

Outdoor Retailer plans to produce the Outdoor Retailer and Summer Trade Expos in Salt Lake City through 2009. This commitment to remain in Salt Lake City is contingent upon a final contract and financing from the city to expand the Salt Palace Convention Center. Outdoor Retailer made the decision after reviewing results from a comprehensive outdoor market study, receiving the Outdoor Industry Association Board's recommendation and tentative plans from Salt Lake City officials to expand the Salt Palace's main hall space by 40% and provide increased benefits to OR exhibitors and attendees. The OR shows are biggest such events in the city.

Construction work on the Salt Palace will begin immediately following Summer Market 2004 and will not affect the upcoming Winter Market show in January 2005. Interim plans include additional exhibition space, similar to the Pavilion, to be used for Summer Market 2005.

Future benefits provided to OR attendees from Salt Lake City will include: Hotel room blocks well below average rates; personalized housing services for all OR attendees; complimentary and discounted shuttle programs to/from SLC airport; launching "Outdoor Utah," an outreach campaign to attract retailers; and coupon program providing discounts for dining, hotel rooms, lift tickets and services within Salt Lake City.

OR's staff spent the past year researching various venue options through a comprehensive ten-city analysis project. OR also solicited feedback through surveys, numerous meetings and discussions with industry leaders, city officials, state governments and the buyers and sellers that represent the outdoor industry. Additional locations that were considered for the OR shows included Denver, Las Vegas, New Orleans, Reno, San Diego, Atlanta, Chicago, New York and Orlando.

Research, substantiated by key industry buyers, sellers and the OIA Board, indicated that Salt Lake City must expand its present convention facilities to accommodate and serve the growth of the outdoor industry. Survey results stated that while 82% of the industry is satisfied with Salt Lake City, 97% of the industry are open to moving the show if it meant an improved buy/sell experience.

Riddell, Bell Helmet Under One Parent Again

Fenway Partners, a private equity firm, today entered into a definitive agreement to acquire Bell Sports Corp., the world's leading marketer of helmets and accessories for bicycling and other action sports, from an investor group including GarMark Partners, L.P., Wachovia Investors, Inc. and Chartwell Investors, for approximately $240 million. The transaction will merge Bell Sports and Riddell Sports Group, the provider of football helmets and other branded sporting goods, equipment reconditioning services and sports collectibles, which Fenway purchased in June 2003.

The merger also reunites Bell and Riddell, which were once part of the same holding company until 1984, when investors sold the two companies in separate transactions.

In February 1998, Bell Sports, then a public company, entered into a definitive recapitalization and merger agreement with HB Acquisition Corp., in a transaction organized by Harvard Private Capital Holdings, Brentwood Associates Buyout Fund II and Coral Reef Capital providing for a cash merger in which Bell shareholders would receive $10.50 per share in cash. By April, the offer was reduced to $10.25 per share in cash. At that price, the transaction had a total value of approximately $250 million based upon 13.9 million shares of common stock outstanding, 2.2 million shares issuable subject to stock options or other stock based awards and the assumption of the company's 4.25% subordinated debentures.

The new combined company, which will produce more than eight million helmets annually, will have projected 2004 revenues of more than $300 million and a strong capital structure. The new company's key brands are: Bell (bicycle and action sports helmets and accessories), Giro (bicycle and snow sports helmets brand owned by Bell Sports) and Riddell (football helmets, worn by 85% of the NFL).

Together, Bell and Riddell will have the world's largest research and development effort focused on head protection. The combination provides both companies with access to all major distribution channels and a global sourcing network to expand the breadth of products offered by each, which will accelerate the execution of their current business strategies.

The combined company's management team will be led by Bill Fry, president/CEO of Bell. Bill Sherman will remain president/CEO of Riddell and serve on the board of the combined company.

Timothy Mayhew, a managing director of Fenway, said, "While Riddell and Bell will continue to focus on executing their respective growth strategies, working together will give them the added capability and resources to offer and develop an array of products that few competitors will be able to match."

Amer Group Q2 Profits Plunge 49%

Amer Group's Q2 consolidated net sales were EUR 225.7 million (2003: EUR 249.6 million). Net sales declined due to the withdrawal from the tobacco business in March. The sports equipment business's sales grew by 2%. Sell-through of golf products didn't meet expectations. In addition, the Golf Division's net sales were negatively affected by the earlier timing of deliveries, which were weighted toward the first quarter of the year. Sales of fitness equipment grew significantly. Foreign exchange rate movements reduced net sales by EUR 7 million.

EBIT was EUR 5.8 million (2003: EUR 14.6 million. EBIT was affected due to exiting the tobacco business as well as due to timing issues relating to reporting quarterly results. Profit before taxes and minority interest was EUR 6.5 million (2003: EUR 12.7 million. The net profit was only EUR 4.6 million vs EUR 9.0 million.

Head Q2 Revenues Increase 5%; Operating Loss Is Reduced

Head reported Q2 revenues rose 5% to $83.2 million. Its gross margin was up 330 basis points to 39.6%. Its operating loss before restructuring costs decreased by $3.4 million to a $5.7 million loss. The operating loss after restructuring costs decreased by $2.4 million to a $6.7 million. The net loss was $30.7 million, which included an income tax expense of $20.6 million vs a benefit of $3.0 million in 2003. Winter Sports revenues improved 22.9% to $7.3 million. Racquet Sports revenues increased 5.0% to $46.9 million. Diving revenues were up 22.9% to $3.0 million.

IOC Pressed On Worker Rights Issue; Fila, Kappa Are Silent

According to the Scotsman.com, labor rights campaigners are taking their cause to the Olympics. They said the IOC and the Olympic movement should be true to their principles to stop the five rings being used on sportswear made by firms who abused workers. The Play Fair at the Olympics campaign fell the IOC should do more to help improve the standards of working conditions and lead change to stop the abuse. Adrie Papma, spokesman for UK-based Oxfam in Athens, said: "The Olympic charter talks about human values, dignity and solidarity." She said the IOC was "ducking and diving" in its responsibilities to some workers abroad. Many sports firms, including Umbro and Puma, are in talks with the campaigners, while Fila and Kappa are two firms singled out for not being willing to discuss the issues, campaigners said.

Shoe Carnival's Q2 net income increased 26% to $1.9 million compared to net income of $1.5 million in Q203. Diluted EPS increased 25% to 15¢ per share from 12¢ last year. Q2 net sales increased 2.7% to $138.1 million from $134.5 million last year. Comp-store sales decreased by 3.7% in the 13-week period.






Breaking Headlines
News...8/12/04
AUGUST 12, 2004


News...8/11/04
AUGUST 11, 2004


News...8/10/04
AUGUST 10, 2004


News...8/9/04
AUGUST 10, 2004


News...8/6/04
AUGUST 06, 2004


News...8/5/04
AUGUST 05, 2004


News...8/4/04
AUGUST 04, 2004


Warnaco Group Buying Ocean Pacific
AUGUST 04, 2004


News...8/3/04
AUGUST 03, 2004


Shorts...08/02/04
AUGUST 02, 2004