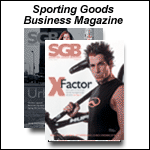 Bankruptcy Court Okays $5 Million Severance for Footstar's Mickey Robinson

JULY 08, 2004 -- Footstar Inc. said the U.S. Bankruptcy Court approved a settlement that the termination of former chairman and chief executive J.M. "Mickey" Robinson was not "for cause" and he will receive $5 million.

In the settlement that was filed with the Securities and Exchange Commission, Robinson will receive an initial payment of $2.5 million and another $2.5 million on the later date of the company's emergence from bankruptcy or liquidation or between 12 and 18 months from now. Footstar, which filed for Chapter 11 bankruptcy protection in March, will also pay Robinson's arbitration law firm $100,000 and return to Robinson the artwork that he purchased that is in the company's possession, the SEC filing said.

Robinson was replaced in September 2003 after an internal investigation found accounting errors and the management failed to properly communicate with auditors, the company had said in September. Footstar said in November 2003 that Robinson's termination was for cause. The company had to restate its financial results by $48 million to $53 million lower for a period from fiscal 1997 through June 2002 and the company said in September 2003 it found "significant weaknesses in the company's internal controls and procedures, computer systems and organizational structure." Robinson was chairman and chief executive of Footstar since 1996 after Melville Corp., a retail conglomerate, spun off the business.





Breaking Headlines
News...8/20/04
AUGUST 20, 2004


News...8/19/04
AUGUST 19, 2004


News...8/18/04
AUGUST 18, 2004


News...8/17/04
AUGUST 17, 2004


News...8/16/04
AUGUST 16, 2004


News...8/13/04
AUGUST 13, 2004


News...8/12/04
AUGUST 12, 2004


News...8/11/04
AUGUST 11, 2004


News...8/10/04
AUGUST 10, 2004


News...8/9/04
AUGUST 10, 2004