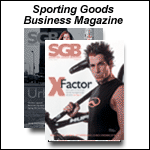 Prince Sports Realigns Organization

JULY 08, 2004 -- Prince Sports has realigned its organization, dividing the company into two business units, Prince Sports USA and Prince Sports International.

Bill Foy will assume the role of President of Prince Sports USA. Linda Glassel will assume the new position of VP of Sports Marketing and Communications, adding Licensing to her on-going responsibilities that include Advertising, Public Relations, Web and Tennis Tour management activities. The USA team will collaborate with other markets around the world on key global initiatives. Prince has also created a new function to coordinate and direct U.S. product management activities, which will be overseen by Howard Lay, who will take on the new role of VP of Product Management.

The new Prince Sports International team will be headquartered in London. Alistair Thorburn will assume the role of President, Prince Sports International, and will provide increased focus and support to the company's growth plans internationally. On a product level, the International Team will work through R&D and Prince Taiwan to develop products that meet their markets' needs. Global product councils for footwear and racquets will be formed to ensure coordination with the USA on tour products and strategies, and technical innovations.

Said George Napier, Chairman and CEO of Prince Sports, "This realignment is designed to strengthen the company, increase our ability to meet local market needs more effectively, and enable efficient global coordination of our business. We're excited about our new structure that is designed to create faster and friendlier execution across all levels and departments."





Breaking Headlines
News...8/20/04
AUGUST 20, 2004


News...8/19/04
AUGUST 19, 2004


News...8/18/04
AUGUST 18, 2004


News...8/17/04
AUGUST 17, 2004


News...8/16/04
AUGUST 16, 2004


News...8/13/04
AUGUST 13, 2004


News...8/12/04
AUGUST 12, 2004


News...8/11/04
AUGUST 11, 2004


News...8/10/04
AUGUST 10, 2004


News...8/9/04
AUGUST 10, 2004