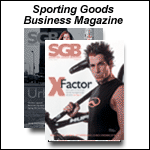 Short news...7/6/04

JULY 06, 2004 -- Forzani Hit With $1.7M Penalty For Misleading Consumers

Forzani has been slapped with a $1.7 million dollar penalty for misleading consumers about savings during sales at its Sport Chek and Sport Mart stores. Under a consent agreement registered with the federal Competition Tribunal on Tuesday, Calgary-based Forzani will pay a fine of $1.2 million plus $500,000 in costs for the investigation. A probe found that Sport Chek inflated the "regular" prices of certain products, making the difference between so-called "sale" prices seem greater than it actually was. In the case of Sport Mart, it compared its prices with other retailers and suggested they were lower, when that wasn't the case. Forzani must publish corrective notices in newspapers across Canada, in Sport Chek and Sport Mart advertising flyers, in stores and on corporate websites.
It must also stop making reference to inflated regular prices in advertisements and establish a program to ensure conformity with the deceptive marketing practices provisions of the Competition Act.

"These ads were luring consumers away from other retailers who were competing against Forzani and were using legitimate marketing techniques," Andrea Rosen, assistant deputy commissioner of competition said. "They were being duped into believing they were getting a bargain when the goods were so-called 'on sale,' but they actually weren't on sale," Rosen said.

McAdoo, Dawkins and Webb To Sponsor Pony

NBA legends Darryl Dawkins, Bob McAdoo and Spud Webb have been signed up to endorse Pony. The trio, long retired from the league, will be promoting the brand at various appearances through 2005. All three wore the brand on the court during the 1970s and 1980s. Said Killick Datta, CEO Global Brand Marketing, the owner of Pony International LLC. "Chocolate Thunder, McAdoo and Spud are legendary names in their own right and each member of the Pony Hall of Fame is remembered for their excellence, and their attitude, on and off the court."

Coastcast Reaches Agreement To Sell Plants

Coastcast reached a non-binding agreement in principle to sell assets used in the operations of its plants in Rancho Dominguez, CA, and Tijuana, Mexico, to a subsidiary of Fu Sheng Industrial Company Limited, a Taiwanese manufacturer of golf clubheads, compressors and electronic components with operations in Taiwan, China and the US. Hans Buehler, CEO, stated: "The all-cash transaction is subject to certain conditions, including corporate approvals by both parties. Coastcast will retain its accounts receivable, cash and certain other assets. We believe that given Fu Sheng's complementary business operations, Fu Sheng is the logical choice of purchaser for our business operations, as our precision casting technology will generate synergies and diversification of Fu Sheng's existing operations." Once a major club club component manufacturer, Coastcast announced on May 12th would cease operations.

Adidas Expands Program With The University of San Diego

Adidas America and the University of San Diego have expanded and extended their multi- year partnership, effective immediately. The previous program dealt exclusively with the school's football program, which recently hired former NFL QB Jim Harbaugh as head coach. Although the football program will continue to be a major focus, the partnership includes all 16 varsity sports. The San Diego Toreros will exclusively wear adidas footwear, apparel and accessories during the length of the partnership. Stated Tom Mercer, Director of Team Sports for adidas America, "The expansion with the University of San Diego is another example of our commitment to the building of our team and license business within Southern California in general, and the San Diego area in particular." Adidas also has programs with Notre Dame, University of Tennessee, University of Nebraska, University of Louisville, University of Wisconsin, and UCLA, as well as other recent additions including University of Indiana, University of Pittsburgh and North Carolina State University, among others.

Eddie Bauer Names Chief Merchant

Eddie Bauer named Kathy Boyer as SVP, Chief Merchandising Officer. Boyer's most recent position was as executive vice president at J.Crew Group. Prior to J.Crew, she served as svp for Banana Republic. Boyer will oversee all apparel functions including design and design operations, sourcing and production, and retail and direct merchandising, as well as Eddie Bauer's Outlets division. She will report to Eddie Bauer President & CEO, Fabian Mansson. Said Mansson, "Kathy has demonstrated numerous times that she has a strong point of view, great taste level and the skills necessary to implement a vision to create a focused, quality line. Her ability to respond strategically to consumer trends, while balancing the inherent qualities of a brand will be important and valuable as we focus on enhancing Eddie Bauer's position as the premium outdoor-inspired brand." Eddie Bauer, owned by bankrupt Spiegel, is on the selling block.

Short: Roger Holliday rejoined Russell Corp. as VP/investor relations effective July 9. Holliday will be based in Atlanta and report to Eric Hoyle, interim CFO...Deutsche Bank upgraded JJB Sports, the UK's largest sporting goods retailer, from 'hold' to 'buy.' The target price has been raised from 275p to 320p. The analyst mentioned that JJB Sports' new combined health club-superstore concept is likely to offset the sluggish performance of the core JJB stores chain in the forthcoming years. Deutsche Bank anticipated robust profit growth for the company from its health club chain this year...JP Morgan initiated coverage of K2 with an overweight rating...Pop star Christina Aguilera will again be featured by Skecher's in its fall campaign, entitled, "Naughty and Nice," appearing in August and September international magazines.







Breaking Headlines
News...8/20/04
AUGUST 20, 2004


News...8/19/04
AUGUST 19, 2004


News...8/18/04
AUGUST 18, 2004


News...8/17/04
AUGUST 17, 2004


News...8/16/04
AUGUST 16, 2004


News...8/13/04
AUGUST 13, 2004


News...8/12/04
AUGUST 12, 2004


News...8/11/04
AUGUST 11, 2004


News...8/10/04
AUGUST 10, 2004


News...8/9/04
AUGUST 10, 2004