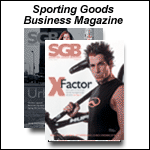 Lowrance Restates Profit on Change in Accounting of Options

JUNE 15, 2004 -- Lowrance Electronics Inc., a maker of sportfishing sound navigation instruments, reported Tuesday that it will restate financial results for fiscal 2003 and the first three quarters of 2004 on accounting changes to the company's stock option plan.

The restatement reduces fiscal 2003 earnings to $1.19 per share from $1.27 per share, and cuts earnings for the nine months ended April 30, 2004, to $1.46 per share, from $1.70, as initially reported. In the current fourth quarter, Lowrance adopted fair value accounting for its stock options, effective August 1, 2003, which will result in another restatement of quarterly information for the first three quarters of 2004. The second restatement will boost earnings for the nine months ended April 30, 2004, to $1.69 per share from the previously restated $1.46.

Said Darrell Lowrance, president and CEO, "Neither the current restatement for variable award accounting nor the future restatement for fair value accounting have any cash flow impact, and they actually increase stockholders' equity. The net effect after our adoption of the preferable accounting for stock options results in only a penny reduction in our April 30, 2004, fully diluted EPS from what we initially reported."






Breaking Headlines
News...8/20/04
AUGUST 20, 2004


News...8/19/04
AUGUST 19, 2004


News...8/18/04
AUGUST 18, 2004


News...8/17/04
AUGUST 17, 2004


News...8/16/04
AUGUST 16, 2004


News...8/13/04
AUGUST 13, 2004


News...8/12/04
AUGUST 12, 2004


News...8/11/04
AUGUST 11, 2004


News...8/10/04
AUGUST 10, 2004


News...8/9/04
AUGUST 10, 2004