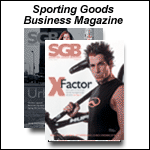 VF Corp Buys Kipling

JUNE 15, 2004 -- VF Corp said it has acquired substantially all of the assets of Antwerp-based Kipling Belgium NV, the maker of upscale bags, packs and accessories primarily for women. Terms were not disclosed.

Kipling's sales in 2003 were approximately $69 million. Its products include bags, backpacks and stationery. Under license, other categories include eyewear, footwear, home products, jewelry and watches. The company has 17 owned retail stores throughout Belgium, Holland and the U.K. and approximately 120 shops managed through distributors, primarily in Asia. Kipling brand products are also featured in dedicated shops in major upper tier department and specialty stores.

Kipling is expected to contribute approximately $40 million to sales in 2004 and be slightly accretive to earnings per share this year.

Mackey J. McDonald, chairman and CEO of VF Corp., said, "Kipling is solidly profitable and has the potential for double-digit sales growth in the years ahead, as we leverage the brand's very strong position into additional categories and markets."

Tony Gram, president of Kipling, added, "We have tremendous respect for VF's global reach and are excited that Kipling will become part of such a dynamic collection of brands."

Kipling will become part of VF's Outdoor coalition, headed by Eric Wiseman, vice president and chairman of VF's Outdoor and Sportswear Coalitions. The division includes The North Face, JanSport, Eastpak and the recently-acquired Napapijri upscale outdoor brand. Vans, which VF has reached an agreement to acquire, will also become part of this division.

Jim Thomsen, managing director of VF's European Packs business, which is part of VF's International Outdoor division, has been appointed managing director of the Kipling business. VF expects to recognize meaningful synergies by leveraging its strong European platform based in Bornem, Belgium, where the company's International Jeanswear and Packs businesses are headquartered.

"Our portfolio is growing - with lifestyle brands that have substantial potential for growth in Europe, the U.S. and Asia," said Karl Heinz Salzburger, president of VF's International Outdoor division. Following the recent completion of the acquisition of the Napapijri brand, VF's International Outdoor brand portfolio now consists of The North Face, JanSport, Eastpak, Napapijri and Kipling. "Kipling's established retail operations worldwide, brand extension and licensing opportunities, and synergies with our existing European brands and operations, give us a solid foundation upon which to build."





Breaking Headlines
News...8/20/04
AUGUST 20, 2004


News...8/19/04
AUGUST 19, 2004


News...8/18/04
AUGUST 18, 2004


News...8/17/04
AUGUST 17, 2004


News...8/16/04
AUGUST 16, 2004


News...8/13/04
AUGUST 13, 2004


News...8/12/04
AUGUST 12, 2004


News...8/11/04
AUGUST 11, 2004


News...8/10/04
AUGUST 10, 2004


News...8/9/04
AUGUST 10, 2004