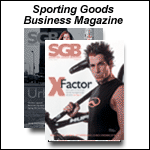 Short news...5/24/04

MAY 24, 2004 -- Epstein Sentenced In Just For Feet Fraud

Jon Epstein, former president and CEO of Fila USA was sentenced for his role in the fraud at Just For Feet. He was sentenced to five years probation and six months home detention, and was fined $10,000. The criminal information charges that during the course of JFF's annual audit, an EVP of JFF caused the company's accounting department to record an additional $1.4 million in fictitious accounts receivable allegedly due to JFF from Fila as of January 30, 1999. This caused JFF's income to be overstated by approximately $1.4 million.

According to the charges, the EVP sent Epstein an audit confirmation letter, resulting in Epstein, on behalf of Fila, confirming to Deloitte & Touche that Fila actually owed JFF approximately $1.4 million "for advertising that ran or merchandise sold prior to January 30, 1999." Epstein, knowing that the information contained in the audit confirmation letter was false, and that Fila did not, in fact, owe JFF that amount, signed it and sent it to Deloitte & Touche. Subsequently, Deloitte & Touche included the false financial information when preparing JFF's annual financial reports for public filing with the SEC..As a result, JFF's earnings were overstated by at least approximately $1.4 million, thereby defrauding the shareholders of JFF. "As the president and CEO of Fila USA, Mr. Epstein clearly crossed the legal line and entered into this conspiracy to submit false statements to the auditors," said US Attorney Alice Martin.

Counterfeit Golf Clubs Seized In Shanghai

Chinese anti-counterfeiting authorities conducted raids of retail shops and distributors of counterfeit golf clubs and equipment in Shanghai. The Shanghai Mall, a shopping destination for visitors, had become known as a increasingly open source of counterfeits of quality golf clubs by major American brands. Six brands filed complaints with the Chinese authorities. Agents seized some 2,000 counterfeits, including copies of Acushnet, Callaway, Cleveland, Ping, TaylorMade and Nike. "The counterfeit clubs often don't perform, and may break or become unplayable after only few uses," said Rob Duncanson, an attorney coordinating efforts in China on behalf of the industry. "The joining together of these golf equipment manufacturers to tackle the counterfeiting problem at its source in China is a new approach. By working together, the companies leverage their anti-counterfeiting resources, which enables them to have a broader and more powerful impact in addressing the counterfeit problem at both the retail and manufacturing levels in China."

Schutt Hires National Softball Promo Manager

Schutt Sports hired Dianne Baker as national promotions manager, softball. She brings over 29 years of softball coaching experience to Schutt, most recently as head coach at Texas Woman's University. Baker has been a part of the Schutt team in a consultant capacity for softball promotions since 2002.

Sam Johnson Dies Of Cancer At 76

Samuel Johnson, who expanded the wax company started by his great-grandfather into a consumer products giant, SC Johnson, died of cancer. He was 76. Together with is daughter, Helen Johnson-Leipold, they were the majority owners of Johnson Outdoors and were recently seeking to buy out any other shareholders. An avid environmentalist, he stopped using chlorofluorocarbons three years before they were banned. As late as last year, he was protesting three new coal-fired power plants to be built in Wisconsin. He was just out of the hospital two weeks after surgery when he joined the protest.

Shorts:

Huffy will not release Q1 financial information as earlier indicated, and will not file its Form 10-Q with the SEC until June. Huffy has delayed its 10-Q twice this month and hired a third party to make an independent review of the valuation of certain intangible assets…Wedbush Morgan upgraded Deckers Outdoor to buy from hold. Piper Jaffray initiated DECK coverage with an outperform rating…Banc of America Securities upgraded Galyans to neutral from sell...Gander Mountain joined the fun in the Indianapolis market. It opened a 56,000-square-foot location. It already has branches in Indiana, but now must go head-to-head with Galyans and Dick's in Indianapolis.







Breaking Headlines
News...8/20/04
AUGUST 20, 2004


News...8/19/04
AUGUST 19, 2004


News...8/18/04
AUGUST 18, 2004


News...8/17/04
AUGUST 17, 2004


News...8/16/04
AUGUST 16, 2004


News...8/13/04
AUGUST 13, 2004


News...8/12/04
AUGUST 12, 2004


News...8/11/04
AUGUST 11, 2004


News...8/10/04
AUGUST 10, 2004


News...8/9/04
AUGUST 10, 2004