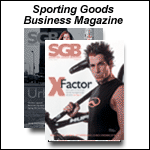 Short news...5/21/04

MAY 21, 2004 -- New GSI Exec Under Investigation at Former Job

TheStreet.com reported that a new top exec at GSI Commerce came under fire at his former company: "Robert Blyskal is filling the newly created position of co-president and operating chief at retail Web site consultant GSI Commerce. Blyskal last served as executive vice president of operations at Medco, where he reportedly carried out 'Monday-morning beatings' designed to punish employees who failed to meet aggressive performance targets. He ended his 11-year career at the $9.4 billion company - which ranks as the nation's largest pharmacy benefits manager - as a government investigation into Medco's business practices moved toward formal charges last year…During Blyskal's last full year at the company, Medco filled 82 million prescriptions for customers all over the country. It also found itself embroiled in a growing federal probe that was formalized in a whistleblower lawsuit filed by US Attorney Patrick Meehan last September. More recently, Meehan - a Philadelphia prosecutor known for his tough stance against health care fraud - expanded his case against Medco by singling out Blyskal as one of only two named defendants besides the company itself. Meehan has accused Medco of ripping off government customers and then intentionally covering its tracks. And he has portrayed Blyskal as a key player in the alleged scheme. Blyskal 'is charged with causing the submission of false claims to the United States by conducting a coverup of intentional destruction of patient prescriptions...and making misleading statements about that coverup when questioned by the Department of Justice.' Meehan has also blamed Blyskal for approving a generous severance package for a second named defendant, Diane Collins, who was allegedly involved in the scheme."

Promotions At VF's Outdoor BU

VF made changes in leadership designed to support the continued growth and expansion in its Outdoor Coalition. The Outdoor Coalition currently includes The North Face, JanSport and Eastpak brands; the Coalition will also include the Vans and Napapijri brands, once these acquisitions are completed. Mike Egeck, currently president of The North Face, has been named president of Outdoor - North America. In his new role, Egeck will continue to have responsibility for The North Face brand and will add responsibility for the JanSport and Eastpak brands in North America. He will also assume responsibility for the planned acquisition of Vans and for the US expansion of the Napapijri brand. He will continue to be based out of The North Face headquarters in San Leandro, CA. Karl Heinz Salzburger will remain president of Outdoor - International, with responsibility for The North Face, JanSport and Eastpak brands in Europe and Asia. He also is responsible for expanding the Nautica brand into new European markets and for the planned Napapijri brand acquisition. Salzburger is based in Volpago, Italy. In 2003, VF's Outdoor businesses generated sales of $580.7 million, up 14% from 2002 levels. The company continues to anticipate double-digit sales growth in its Outdoor Coalition in 2004, excluding the Vans and Napapijri acquisitions.

Johnson Outdoors Extends Tender Offer

Johnson Outdoors' CEO Helen Johnson-Leipold and her father, Samuel C. Johnson (majority shareholder and director) are extending their non-binding proposal to acquire the outstanding public shares of the company for a cash price of $18.00 per share. The stock sold today above $19. The proposal pertains to all shares not already owned by Johnson-Leipold and Johnson, or any member of their family or entities controlled by them. The proposal was originally made on February 20 and had been scheduled to expire May 21. A special committee of independent directors established to evaluate the proposal on behalf of the company is in the process of reviewing the proposal, and has retained independent financial and legal advisors to assist in that process.

Johnson Outdoors cautioned its shareholders and others considering trading in its securities, as follows: "The proposal is preliminary and non-binding; the special committee of independent directors of the Company is in the process of considering the proposal; no decisions whatsoever have been made by the special committee in respect of the company's response, if any, to the proposal, and shareholders are not now being asked to take any action with respect to the proposal; the special committee will proceed in a timely and orderly manner to consider the proposal and its implications in accordance with applicable state and federal laws, including the Securities Act of 1933 and the Securities Exchange Act of 1934; and there can be no assurance that the proposed transaction or any other transaction will be approved or completed."

Footstar Reminds Investors Of Certain Stock Ownership Restrictions

Footstar reminded investors of certain ownership restrictions for its common stock in connection with its Chapter 11 filing. Specifically, the company noted that there has been an order in place as of the bankruptcy commencement date of March 2, 2004 that prohibits any investors who owned less than 5% of Footstar's common stock before the bankruptcy filing from purchasing an additional amount of stock that would increase ownership to an amount equal to or exceeding 5% of the total outstanding stock. The order also prohibits any 5% or greater shareholders from acquiring more stock.

In addition, the order requires shareholders to notify Footstar upon the acquisition of 4.75% of the stock and, in the case of 5% or greater shareholders, to notify the company prior to the disposition of any stock. Notices to this effect were published in The New York Times and The Wall Street Journal on April 27, 2004. A full copy of the order can be found on the Footstar website, at www.footstar.com, in the restructuring information section, or through the Footstar bankruptcy docket.


Nike Extends Haddad's Children's Licenses

Haddad Apparel Group has been signed to design, market and manufacture Nike-branded apparel and accessories for kids, taking over from the current licensee VF Playwear. Haddad will be marketing sizes 0-7 boy's and girl's apparel and accessories beginning with spring 2005 shipments. Distribution will remain consistent with Nike's existing channels, namely sports specialty retailers and department stores. Currently, Haddad is the children's licensee for Nike Team Sports and the Jordan brand licensee (boys and girls sizes 0-20).


Shorts: Aldila, Iron Grip Barbell, Body-Solid and JJB Sports.

Aldila has declared its first quarterly cash dividend of 5 cents per share to be paid on June 16 to shareholders of record as of May 24. The board also stated it intends to continue to declare quarterly dividends at the same rate for the foreseeable future, subject to Aldila's continued successful financial performance.

Iron Grip Barbell Co. entered into a licensing relationship with Body-Solid, Inc. Iron Grip has granted Body-Solid the right to sell certain weight plates with four handgrips under U.S. Patent 5,137,502.

UBS upgraded JJB Sports, the UK's largest sporting goods retailer, from neutral to buy. But its target price has been reduced from 310p to 300p.






Breaking Headlines
News...8/20/04
AUGUST 20, 2004


News...8/19/04
AUGUST 19, 2004


News...8/18/04
AUGUST 18, 2004


News...8/17/04
AUGUST 17, 2004


News...8/16/04
AUGUST 16, 2004


News...8/13/04
AUGUST 13, 2004


News...8/12/04
AUGUST 12, 2004


News...8/11/04
AUGUST 11, 2004


News...8/10/04
AUGUST 10, 2004


News...8/9/04
AUGUST 10, 2004