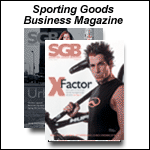 Swartz Family, Charitable Trusts Selling 3.3 Million TBL Shares

MAY 14, 2004 -- Members of the Swartz family, The Swartz Foundation, A Kinder World Foundation and The HeartStone Foundation have entered into an agreement to sell 3,261,220 shares of Timberland Class A Common Stock in an underwritten offering through Merrill Lynch & Co.

Included in this agreement are the sale of 1,000,000 shares by The Swartz Foundation, 160,735 shares by A Kinder World Foundation (a foundation established by David Swartz, son of COB Sidney Swartz), 160,735 shares by The HeartStone Foundation (a foundation established by Julie Swartz, daughter of Sidney Swartz), 833,108 shares held in trust for Julie Swartz, 606,642 shares held in trust for or directly by David Swartz and 500,000 shares held in trust for CEO Jeffrey Swartz. This underwritten offering represents all remaining shares held in trust for or directly by David Swartz and Julie Swartz, neither of whom is actively involved in the management of the company.

Prior to the sale, Sidney Swartz exchanged 1,610,306 shares of Class B Common Stock for 1,658,615 shares of Class A Common Stock owned by The Sidney W. Swartz 1982 Family Trust B for Jeffrey Swartz.

The sale of shares through the underwritten offering will support the Swartz family's philanthropic and investment diversification objectives. The offering is expected to close on May 19, 2004 and will be made pursuant to the shelf registration filed with the Securities and Exchange Commission on January 27, 2004. This offering will utilize all remaining shares available for sale under the shelf registration. The company will not receive any proceeds from the sale of these shares.

Sidney Swartz, members of his family and charitable and family trusts currently hold approximately 30% of the total shares outstanding and approximately 72% of the voting control of the company. The Swartz family, charitable and family trusts will maintain voting control of Timberland following this sale. Because the shares to be sold in this underwritten offering are currently outstanding, this sale will not increase the number of the company's outstanding shares or dilute ownership of other shareholders.







Breaking Headlines
Short news...5/14/04
MAY 14, 2004


Swartz Family, Charitable Trusts Selling 3.3 Million TBL Shares
MAY 14, 2004


Oregon Outdoor Industry Wants Bush To Protect National Forests From Loggers
MAY 14, 2004


Shoe Carnival Q1 Earnings Off $500,000
MAY 13, 2004


Short news...5/13/04
MAY 13, 2004


Short news...5/12/04
MAY 12, 2004


Short news: 5/11/04
MAY 11, 2004


US SG Manufacturers Post 7% Sales Growth, But Margins Eroded
MAY 11, 2004


PacSun Earnings Surged 88% In Q1
MAY 11, 2004


Short news...5/10/04
MAY 11, 2004