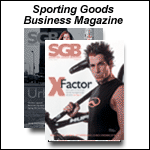 Oregon Outdoor Industry Wants Bush To Protect National Forests From Loggers

MAY 14, 2004 -- Some of the biggest names in Oregon's corporate world joined with local manufacturers of outdoor equipment to write the Bush Administration, urging it to uphold protections for National Forest roadless areas. Nike, adidas, Salomon, Columbia Sportswear and seven other outdoor recreation businesses headquartered in Oregon spoke of the importance of wild roadless forests to their customers and their businesses. The letter from Oregon's outdoor businesses comes just months after the Bush administration exempted the nation's largest national forest, Alaska's Tongass Rainforest, from the protections provided by roadless rule, and precedes the administration's anticipated decision to change or eliminate the rule in the lower 48 states.

Paul Kelly, Nike's global dDirector of public affairs announced, "As a company committed to environmental stewardship and innovation, Nike supports the 2001 Roadless Rule and believes that it is fundamental to maintaining the integrity of some of our country's most beautiful natural areas for the outdoor athletes and enthusiasts of today, and for generations to come."

The Roadless Area Conservation Rule was finalized in 2001 to protect the last third of America's National Forests, including 1.9 million acres in Oregon, from most logging and road construction. In the ensuing three years, it has been under constant legal attack from the timber industry, among others.

"Too often we are subjected to the same tired, old, jobs versus environment debate," said Jay Ward, conservation director of the Oregon Natural Resources Council. "But these companies know that America's wild forests and the pristine water they produce attract people and business, and permit local entrepreneurs to start sustainable tourism and recreation based businesses. To their credit, these companies know that fully implementing the Roadless Rule is the right thing to do for Americans' quality of life and they realize it is in all of our economic interest to protect these remaining wild forests."

"As Chief Mike Dombeck said when he signed the Roadless Rule, 'Europe has its great castles and works of art, Africa its ancient pyramids, and cultures. Here in America we have our wild places, the first home of Native Americans. These untamed landscapes are what remain of the pioneer spirit that shaped this nation's character.'"

"We applaud these businesses for standing up for what makes America special," said Laura Etherton, field director of Oregon State Public Interest Research Group, "Much of Oregon's great quality of life has to do with the endless opportunities for recreation along the trails and rivers winding through these heritage forests."

adidas, Columbia Sportswear, Entre Prises US, Metolius, Nike, Norm Thompson, Outward Bound West, Ruffwear Inc, Sahalie by Early Winters, Salomon and Solstice co-signed the letter to Undersecretary of Agriculture Mark Rey. As Undersecretary, Rey oversees the US Forest Service, the agency charged with implementing the Roadless Area Conservation Rule.







Breaking Headlines
Short news...5/14/04
MAY 14, 2004


Swartz Family, Charitable Trusts Selling 3.3 Million TBL Shares
MAY 14, 2004


Oregon Outdoor Industry Wants Bush To Protect National Forests From Loggers
MAY 14, 2004


Shoe Carnival Q1 Earnings Off $500,000
MAY 13, 2004


Short news...5/13/04
MAY 13, 2004


Short news...5/12/04
MAY 12, 2004


Short news: 5/11/04
MAY 11, 2004


US SG Manufacturers Post 7% Sales Growth, But Margins Eroded
MAY 11, 2004


PacSun Earnings Surged 88% In Q1
MAY 11, 2004


Short news...5/10/04
MAY 11, 2004