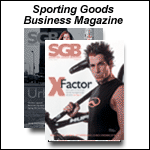 Short news...5/13/04

MAY 13, 2004 -- K2 Acquiring Ex Officio

K2 Inc. acquired Ex Officio, a leader in the design and manufacture of men's and women's apparel for the outdoor and adventure travel markets. While K2 has a number of marks in the outdoor field, this represents its first venture into performance apparel. Ex Officio's products are characterized by technical features, performance fabrics, and outdoor styles, and are used in a variety of activities, including fishing, kayaking, trekking, exploring, and other leisure activities. Ex Officio also markets a line of insect repellent clothing under the Buzz Off brand. The company was acquired in an all cash transaction. Due to the seasonality of Ex Officio's product lines, the transaction is expected to be EPS neutral in 2004, but accretive in 2005.

Richard Heckmann, K2 CEO, said, "Ex Officio represents the first step in our move to build an outdoor apparel platform that will complement K2's leading sporting goods brands in outdoor, fishing, and water sports. Ex Officio has a well known reputation for innovative and technical design, and it will allow us to bring an important new dimension to our product offerings and brand extensions. We are pleased that Rick Hemmerling, the founder of Ex Officio, will remain to guide the next generation of growth for the brands."

Coastcast Closing Its Doors

Coastcast intends to cease operations. Hans Buehler, COB/CEO, stated: "It is with a heavy heart that I am writing this announcement. After almost 25 years in business, the board of directors has determined that it is in the best interests of the company to wind up the company's business operations. The very recent diminishment of orders leaves us no other choice at this time. We do not believe it is in our best interests to hang on and dissipate the remainder of our assets. We will present a plan of liquidation to shareholders for consideration. During these many years we had the good fortune to have many loyal employees, customers, suppliers, shareholders and directors. To all of them, I extend my thanks and gratitude." Coastcast has been a manufacturer of golf clubheads, and produces metal woods, irons and putters in a variety of metals, including stainless steel and titanium. Customers include Callaway, Ping, and Titleist. The company also manufactures a variety of investment-cast orthopedic implants and surgical tools and other specialty products that are made to customers' specifications. As many club makers moved operations in China, it became tougher for Coastcast to compete.

Heads's Revenues Surge, But Loss Widens

Head NV released its Q104 results. Net revenues increased by 28.3% to $94.4 million. The operating loss before restructuring costs decreased by $4.0 million to a $4.4 million loss. The net operating loss decreased by $4.2 million to a $4.6 million loss. But the net loss increased by $4.5 million to a $14.4 million loss

CEO Johan Eliasch explained: "We have made a good start to 2004, with reported Q1 net revenues up in all of our divisions and improvements to both our gross margin and operating profit margin. Our net loss for the quarter increased due to increased interest expenses associated with our 8.5% senior note issuance in January. This caused a one-time charge of $7.5 million due to the write-off of the capitalized debt issuance costs and the premium for early redemption of our old 10.75% senior notes. We are encouraged by signs of an improvement in economic conditions and of increased demand for sporting goods equipment. In particular, in the first quarter of 2004 TIA data shows that the market for both tennis racquets and balls in the US showed the biggest year-on-year quarterly increase for over five years and for the first time in one and a half years the Japanese tennis racquet market did not decline."

Sportsman's Guide Authorizes Stock Buyback Program

The Sportsman's Guide approved a new stock repurchase plan. The plan authorizes the company to repurchase up to 10% of its outstanding common stock in the open market or in privately negotiated transactions over the next 12 months. The board's actions follow last year's authorization of a plan with the same guidelines. Under the earlier plan the company repurchased 358,594 shares at a cost of $6.3 million through March 31, 2004. At March 31, 2004 the company had approximately 4.7 million shares outstanding.

CEO Gregory Binkley noted, "The board and management see the current environment as an opportunity to invest a portion of our strong cash flows in our common stock at these prices."

Deckers Prices Secondary Offering At $24.75

Deckers Outdoor priced its public offering of 3,500,000 shares of common stock at a price of $24.75 per share. The company is selling 1,500,000 shares. Certain stockholders, including Doug Otto, CEO, and other employees, members of management and members, are selling an additional 2,000,000 shares. In addition, the selling stockholders have granted the underwriters an option to purchase an additional 525,000 shares of common stock to cover over-allotments, if any. The offering is expected to close on May 18, subject to customary conditions. The company plans to use the net offering proceeds to it to repay all of its outstanding long-term debt and for working capital and other general corporate purposes.

Backcountrystore.Com Changed Its Name To Backcountry.Com

BackcountryStore.com has changed its name to Backcountry.com and re-launched the site with a fresher look. What this means for customers is five fewer keystrokes a visit. "We decided to change our name for several reasons; people continually thought of us as Backcountry.com and dropped the 'Store' accidentally," a spokesman said. "We also feel that the name Backcountry.com is a better fit, with it we can represent the entire category of backcountry. Our goal is to meet all of our customers needs as they pertain to outdoor recreation, from buying new gear to planning and executing their adventures and dreams. Backcountry.com is the name we should have launched with in 1996 and hopefully it's the name they'll put on our tombstones a 100 years from now"

Trails.com Increases Site's Personalization Features

Trails.com, the planning resource for self-guided outdoor and adventure travel, unveiled a redesigned Web site that personalizes the experience for Trails.com members. The most significant upgrade is a recommendation engine that makes personalized trail and trip suggestions based on a member's profile. Other new features include a customized home page, "Top Trails" list, one-click rating system and more. The upgrades to Trails.com are directly based on feedback from site users. Leveraging an extensive content database (35,000 guidebook trails across 30 activities) and customer data (personal profiles, reviews, purchasing habits), Trails.com is focused on improving the overall customer experience.

New Features on Trails.com include:
My Trails: Members will have a customized homepage that will pull up the map for their preferred state and activity. The homepage can be updated at any time and includes "Top Trails" for this activity and region.
My Profile: Members will complete a profile to customize the Web site to meet their preferences (e.g. activities, regions). They can sign-up to have trail recommendations emailed every week. New features are:

Trail Recommendations: Members will have a recommendation engine that suggests trails and trips based on their profile. With more than 35,000 trails covering 30 different outdoor and travel activities, this feature will simplify the process of finding new places to go.

Saved Trails: Members will be able to save trails to a favorites list. They will also be able to organize their saved trails into folders and share these lists with friends and family.

One-Click Rating System: Members will be able to use a convenient new one-click rating system to rate any trail. They will also be able to view all previously rated trails and re-rate trails at any time. The more trails the user rates, the better the recommendation engine works.

Wachner Was Not Charged With Fraud, But Should Have Known About Misleading Info: SEC

To clarify an earlier Daily Dispatch, the SEC instituted settled enforcement proceedings vs The Warnaco Group, Inc., a major apparel manufacturer, owner of the Authentic Fitness stores and US licensee of Speedo, its former CEO, Linda Wachner, its former CFO, William Finkelstein, former general counsel, Stanley Silverstein, and the company's former audit firm, PricewaterhouseCoopers LLP. Warnaco was charged with securities fraud for issuing a false and misleading press release about its financial results on March 2, 1999, and Finkelstein with aiding and abetting the company's fraud.

Although the annual report correctly accounted for the $145 million restatement, it failed to inform investors of the true cause of the restatement, instead claiming that the restatement resulted from the write-off of "start-up related" costs. Warnaco's senior management, Wachner, Finkelstein and Silverstein, knew or should have known that the restatement resulted from material flaws in the company's cost accounting and internal control systems at one of its divisions. Nevertheless, all three approved the annual report, and Wachner and Finkelstein signed it.

Wachner and Silverstein have also agreed to disgorge bonus amounts for FY98 along with prejudgment interest. Wachner is required to pay a total of $1,328,444; Silverstein is required to pay a total of $165,772.

Shorts: Finish Line, Shoe Carnival

Wells Fargo Securities told clients that the recent sell off of The Finish Line was overdone. It fell 25% from its 52-week high. WFS estimates that Q105 comp sales are tracking above management's guidance of 8%. WFS estimates Q1 EPS at 39¢...KeyBanc Capital Markets/McDonald upgraded Shoe Carnival to hold from underweight.






Breaking Headlines
News...8/12/04
AUGUST 12, 2004


News...8/11/04
AUGUST 11, 2004


News...8/10/04
AUGUST 10, 2004


News...8/9/04
AUGUST 10, 2004


News...8/6/04
AUGUST 06, 2004


News...8/5/04
AUGUST 05, 2004


News...8/4/04
AUGUST 04, 2004


Warnaco Group Buying Ocean Pacific
AUGUST 04, 2004


News...8/3/04
AUGUST 03, 2004


Shorts...08/02/04
AUGUST 02, 2004