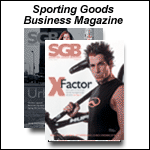 Foot Locker Will Redeem 5.5% Convertible Notes

APRIL 20, 2004 -- Foot Locker provided The Bank of New York, as trustee under the indenture, with notification that it intends to redeem all of its $150 million outstanding 5.5% convertible subordinated notes, effective June 4, 2004.

Under the terms of the notes, at any time on or after June 4, 2004, Foot Locker may redeem the notes on at least 20 days' notice to the holders. The redemption price on June 4, 2004 is equal to 103.1% of the principal amount of the notes, together with accrued interest to, but excluding, the date fixed for redemption.

As a result of this redemption notification, the company expects that most holders will convert their notes into shares of Foot Locker common stock, on or before June 3, 2004 at a conversion price of $15.806 per share. This expectation is based on Foot Locker's common stock continuing to trade at a price greater than $16.30 per share, equal to the conversion price of $15.806 multiplied by the redemption price of 103.1% of the principal amount of the notes.

"The anticipated conversion of the convertible notes into shareholder's equity is in line with the company's strategy of strengthening its financial structure," stated Matt Serra, COB/CEO. "This anticipated conversion will reduce the company's annual interest expense by approximately $8 million, but will have no impact on fully diluted earnings per share."







Breaking Headlines
Short news...5/3/04
MAY 03, 2004


ispo Will Give Nordic Walking Special Focus
MAY 03, 2004


Short News...4/30/04
APRIL 30, 2004


Huffy Hires Lazard Freres
APRIL 29, 2004


Nautilus Group Earnings Plunge On Small Revenue Gain
APRIL 29, 2004


Big 5's Net Income Doubles
APRIL 29, 2004


Columbia Q1 Sales Surge 22%; Net Income Hits Record
APRIL 29, 2004


Short news...4/29/04
APRIL 29, 2004


Inventory Liquidations Slash Russell Profits 85%
APRIL 29, 2004


Saucony Has Record Q1 Sales & Earnings
APRIL 28, 2004