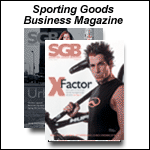 Fila's Australian Subsidiary Liquidating Following A$3 Million Fine

APRIL 20, 2004 -- Fila Sport Oceania was successfully prosecuted by the Australian Competition & Consumer Commission for anti-cpetitive trade relations. About to be fined, the subsidiary went into bankruptcy. The actions were taken when the company was owned by Fila Holdings. Fila was fined A$3 million (US$2.2 million) for its breach of the law. However, the fine will not be paid because just prior to going to court, the Australian subsidiary into administration and eventually liquidation.

The company had the apparellicense for the Australian Football League, which runs Australian Rules football. AFL merchjandise sold to the tune of A$20.9 million in 199. Just like the US, there are two categories of apparel: On Field and Team Spirit. Fila, Nike and adidas cut up the licensing rights to On Fileld apparel. Fila had the rights to five teams. Team Spirit manufacturers had the rights to all 16 teams.

In late 1999 the AFL commenced a major restructuring of its licensing system. It determined that from 2002 the only AFL apparel licensees for both On Field and Team Spirit apparel would be On Field sponsors, and some existing category specialists. As a result of this policy, from late 1999 most Team Spirit licenses were not renewed upon expiration. Some Team Spirit licenses were renewed, but generally speaking this was only in relation to products where the On Field sponsor such as Fila did not have a competing product.

Fila, from September 1999 until June 2001, implemented what it called a "Selective Distribution Policy." This was encapsulated in a confidential memorandum sent Carney on 13 January 2000 to Fila personnel. The essence of the SDP was that Fila would not supply its apparel to any retailer who stocked or planned to stock apparel for any Fila-sponsored team from a competing Team Spirit apparel licensee, and that Fila supplied its apparel to retailers on condition that the retailer would not acquire or stock AFL licensed apparel from a competing Team Spirit licensee. The memorandum included the following statements:

"Fila as a brand will not legitimise 'non brands.' chain store brands or other AFL or NRL licensees selling licensed product of clubs in which we invest considerable dollars, by having FILA products in the same retail environment;

"Fila has not supplied licensed product to a number of retailers as the retailers have a preference for the other licensees;

"One matter that is most important is that you cannot, and must not, advise any retailer Fila will only supply on certain conditions. This is not the case. In simple terms, Fila will not legitimise other licensees by placing Fila products in the same retail store;

"There is only one authentic apparel sponsor of the clubs we sponsor and that is Fila. At the end of the day, market forces will determine if our strategy is correct. If we are correct, Fila sales will increase and sponsored clubs will increase. There will always be competition and there will always be other licensees. Some retailers will stock the other licensees in preference to Fila and there are some retailers we do not wish to supply. This is exactly the same circumstances with our generic FILA product. Our challenge is to grow the Fila brand and business by focusing and concentrating upon Fila."

In January 2000, Carney put this in writing: "I noted previously that there are a number of retailers and licensees who disagree with our strategy. This is quite normal in any competitive business environment. Please do not enter into discussions on our strategy. If any retailer, other licensee or other party threatens legal action against Fila, or you personally, you must immediately advise that party that the discussion is terminated. Note the details of your conversation and immediately advise me, together with a copy of your discussion notes."


Fila had fought the case for close to two years, but eventually pleaded guilty. The ACCC is still suing personally the former Australian managing director, David Carney, and that case continues.

The Federal Court judge was scathing of Carney's and Fila's business practices in Australia: "I think this was a serious, blatant contravention extending over a substantial period of time which caused major damage to several businesses. In particular, the fact that the conduct contravened s 47 would have been obvious to any reasonably competent business person. Beneath the euphemism and jargon of Mr Carney's memorandum the message is clear and brutal: Fila will not supply On Field apparel to retailers unless they agree not to stock competitors' Team Spirit apparel."

He was so critical of Fila's and Carney's actions, he stated, "The questions of injunctions and declarations are to be adjourned pending determination of the proceeding against Mr. Carney. While of course admissions made by Fila in this penalty phase of the proceeding do not bind him, it has become inevitable that I should make findings critical
of Fila which necessarily reflect on Mr. Carney. In the circumstances it would not be fair for me to continue to sit on the proceeding against him."

The liquidator of Fila is now considering further legal matters against the former directors of the company for trading while insolvent, as well as related party transactions.





Breaking Headlines
Short news...5/3/04
MAY 03, 2004


ispo Will Give Nordic Walking Special Focus
MAY 03, 2004


Short News...4/30/04
APRIL 30, 2004


Huffy Hires Lazard Freres
APRIL 29, 2004


Nautilus Group Earnings Plunge On Small Revenue Gain
APRIL 29, 2004


Big 5's Net Income Doubles
APRIL 29, 2004


Columbia Q1 Sales Surge 22%; Net Income Hits Record
APRIL 29, 2004


Short news...4/29/04
APRIL 29, 2004


Inventory Liquidations Slash Russell Profits 85%
APRIL 29, 2004


Saucony Has Record Q1 Sales & Earnings
APRIL 28, 2004