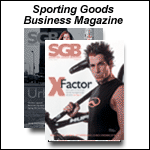 Short news...4/2/04

APRIL 02, 2004 -- Genesco has completed the acquisition of Hat World Corp., a leading specialty retailer of licensed and branded headwear. The total purchase price for Hat World was $177.4 million in cash, including adjustments for $11.1 million of net cash acquired and for working capital and certain tax benefits, subject to further post-closing adjustments. Genesco funded the acquisition and associated expenses with debt of $100 million and the balance from cash on hand. In connection with the transaction, Genesco entered into new credit facilities totaling $175 million with 10 banks, led by Bank of America, N.A., as administrative agent, to fund a portion of the purchase price and to replace its existing revolving credit facility. The new credit facilities were arranged by Banc of America Securities.

Pacific Sunwear of California announced that the defendants in a copyright infringement action commenced by the company have agreed to settle the claims against them for the aggregate amount of $345,000. The terms of the settlement also provide for the conversion of a previously entered injunction against the defendants into a permanent injunction, and require the defendants to destroy within 10 days all remaining inventory and screens used to create copies of Pacific Sunwear's art designs. The defendants in the case were Michelle Inc.; California Dream Co. Inc., dba "Pink Ice" aka "Pinky Wear;" Fashion Focus Inc.; Elpis Inc., dba "Miss Thing;" Miry Collection Inc.; Rainbow Apparel Distribution Center Corp.; The New 5-7-9 and Beyond Inc.; Ladies Care Inc., dba "Downey Miry," "Fullerton Miry" and "Covina Miry;" KJ Clothing Inc., dba "Palmdale Miry," "Whittier Miry" and "La Isla Bonita"; Bene Clothing Inc., dba "Southgate Blossom;" Rabinovitch Miry; Whittier Blossom; L.C. Purchasing Inc.; and Silhouette Clothing Inc.

The CPSC announced a recall in voluntary cooperation with Pacific Cycle. Consumers should stop using recalled products immediately unless otherwise instructed. Affected are Mongoose aluminum 20-inch-wheel "D-XR AL" mountain bicycles. Some 14,000 were sold in bicycle stores and department stores nationwide from September 2003 through March 1, 2004 for about $99. The rear shock absorber allows the aluminum, dual-suspension frame to flex severely, causing the frame to become unstable and break, posing the risk of injury to riders. Pacific Cycle has received two reports of the frames on these bicycles breaking, resulting in abrasions and bruises to the rider.

Valley Dynamo is recalling some 15,000 air hockey tables. The blower motor, located under the table, has an opening large enough for a child's finger, posing a laceration hazard. Valley is aware of a minor laceration injury to a child who crawled under the air hockey table and stuck his finger in an exposed opening. This recall involves Arctic Flash, Arctic Wind and Air Elegance model air hockey tables. They were sold at sporting goods and specialty stores nationwide since 1994 for between $1,000 and $2,200.










Breaking Headlines
Short news...4/5/04
APRIL 05, 2004


Short news...4/2/04
APRIL 02, 2004


Short news...4/1/04
APRIL 01, 2004


Selig Questioned On Possibility of Ads On Uniforms
APRIL 01, 2004


Collegiate Pacific Completes Kesslers Acquisition
APRIL 01, 2004


Reebok Will Give Away $1 Million Of Free Shoes To Spur Heart Association Donations
APRIL 01, 2004


Short news...3/31/04
MARCH 31, 2004


Short news...3/30/04
MARCH 30, 2004


Lifetime Products To Pay $800,000 Civil Penalty
MARCH 30, 2004


Short news...3/29/04
MARCH 29, 2004