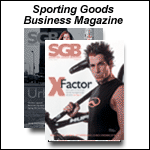 Lifetime Products To Pay $800,000 Civil Penalty

MARCH 30, 2004 -- The Consumer Product Safety Commission reported that Lifetime Products, Clearfield, UT, has agreed to pay an $800,000 civil penalty to settle allegations that it violated federal reporting requirements associated with its portable basketball hoops.

Between 1994 and May 2000, Lifetime Products manufactured and distributed about 1.7 million portable basketball hoops
nationwide. CPSC staff alleged that between March 1999 and July 2001, Lifetime Products learned of 23 reports of injuries that occurred when basketball players came in contact with a protruding bolt.

One basketball player broke his leg, while other players received severe lacerations to their legs, requiring numerous stitches to close their wounds.

Although the company made changes to improve the safety of the hoops in May 2000, Lifetime never reported a possible product defect or injuries to consumers until the CPSC opened an investigation in July 2001.

In March 2002, Lifetime agreed to a recall of the
basketball hoops because a sharp, protruding bolt on the players' side of the pole could cause serious leg or body lacerations. Sporting goods, department and toy stores including Wal-Mart, Kmart, Target and Toys R Us nationwide sold the recalled Lifetime basketball hoops.

According to federal law, manufacturers, distributors, and
retailers are required to report to CPSC within 24 hours after obtaining information which reasonably supports the conclusion that a product contains a defect which could create a substantial risk of injury to the public, presents an unreasonable risk of serious injury or death, or violates a federal safety standard.

In agreeing to settle the matter, Lifetime denies that the portable basketball hoops were defective and that it violated the reporting requirements of the Consumer Product Act.







Breaking Headlines
Short news...4/5/04
APRIL 05, 2004


Short news...4/2/04
APRIL 02, 2004


Short news...4/1/04
APRIL 01, 2004


Selig Questioned On Possibility of Ads On Uniforms
APRIL 01, 2004


Collegiate Pacific Completes Kesslers Acquisition
APRIL 01, 2004


Reebok Will Give Away $1 Million Of Free Shoes To Spur Heart Association Donations
APRIL 01, 2004


Short news...3/31/04
MARCH 31, 2004


Short news...3/30/04
MARCH 30, 2004


Lifetime Products To Pay $800,000 Civil Penalty
MARCH 30, 2004


Short news...3/29/04
MARCH 29, 2004