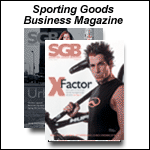 Selig Questioned On Possibility of Ads On Uniforms

APRIL 01, 2004 -- Commercial Alert is a national nonprofit organization whose mission is to keep the commercial culture within its proper sphere and to prevent it from exploiting children and subverting the higher values of family, community, environmental integrity and democracy. The organization recently sent the letter below to Major League Baseball commissioner Bud Selig with questions about ad creep and the placement of ads on baseball uniforms.

"Dear Mr. Selig:

"On March 30th, the Yankees and the Devil Rays played their season opener in Tokyo, Japan. This distant venue required the loyal fans of these teams to wake before dawn to watch the opening game. That's appreciation for you – or rather from you. And not only that. You rewarded those fans who dragged themselves out of bed in the wee hours by plastering advertisements on the uniforms of the players. It's not enough to have ads between innings and ads on the ball park. Now we have to watch mobile billboards running around the field.

"Major League Baseball has an unusual business plan: to degrade the product while exacting more and more from both taxpayers and fans. The game on the field has improved little since the days of Lou Gehrig and Babe Ruth. Many would say it has declined. But now fans get players who whine about multi-million dollar contracts, gazillionaire owners who extort new stadiums from taxpayers, and a steroid-fest that has cheapened hallowed records while management looks the other way.

"We get ball parks – civic institutions – named for corporations such as Enron, and defaced by huckstering such as the giant Coca-Cola bottles atop Fenway Park's famous left field wall.

"Ads in ball parks are not new of course. But there used to be a line. The billboards would be on the walls, and in the broadcast between innings. But the players and the game would be off-limits, except perhaps for the labels on gloves and bats. Now however you are breaching that line. For a few more bucks you have begun to tack ads onto the players' uniforms.

"Five years ago, The New York Times reported that Major League Baseball was considering this as a general policy 'to increase team revenue.' The Atlanta Journal-Constitution quoted Howard Smith, MLB's vice president for licensing, who said that ads on uniforms are 'probably inevitable at some point.'

"Japan appears to be the enabling venue in this regard. Four years ago, when the Mets and the Cubs played their opener in Japan, both teams wore advertisements on their uniforms.

"Now, after four years, the ads are back again. It's clear where this is headed. Small ads at first to break the ice and gain 'consumer acceptance' in the term of the marketing trade. Then a gradual creep until baseball uniforms start to resemble NASCAR racing suits and cars.

"So before baseball's loyal fans have to take McDonalds with their Martinez and Burger King with their Bonds, they deserve at least some answers.

"What exactly are your plans to put ads on uniforms?

"If you contend that such ads will consist of small patches only, will you promise in writing that they will go no further?

"Have you considered internally the possibility of selling naming rights to individual teams, such that the Houston Astros, say, could become the Halliburton Houston Astros, or the St. Louis Cardinals could become the Monsanto St. Louis Cardinals?

"Would you promise to conduct a vote of fans in a given city before making such a move?

"Is there anything in baseball that you won't stick an ad on?

"Is there anything in baseball that is not for sale?

"You are not just the manager of a business. You are the trustee of a legacy. Do you really want to pass along to those who will come after us an item of tarnished and compromised commercial goods?

"Sincerely,

"Gary Ruskin
"Executive Director"






Breaking Headlines
Short news...4/5/04
APRIL 05, 2004


Short news...4/2/04
APRIL 02, 2004


Short news...4/1/04
APRIL 01, 2004


Selig Questioned On Possibility of Ads On Uniforms
APRIL 01, 2004


Collegiate Pacific Completes Kesslers Acquisition
APRIL 01, 2004


Reebok Will Give Away $1 Million Of Free Shoes To Spur Heart Association Donations
APRIL 01, 2004


Short news...3/31/04
MARCH 31, 2004


Short news...3/30/04
MARCH 30, 2004


Lifetime Products To Pay $800,000 Civil Penalty
MARCH 30, 2004


Short news...3/29/04
MARCH 29, 2004