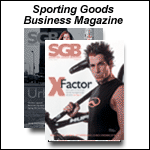 Short news...3/26/04

MARCH 26, 2004 -- The proposed Bass Pro Shop branch in Denham Springs, LA, is in jeopardy according to Baton Rouge Advocate: "Putting the local government financing together to attract Bass Pro Shops may not be an uncontested slam dunk. 'The School Board is threatened with a loss in state funding if it commits' to the funding proposal, School Board attorney Tom Jones wrote in a letter to Jay Harris, the attorney for Denham Springs. The Livingston Parish School Board might lose millions of dollars a year in state funding if it agrees to the deal, Superintendent of Schools Warren Curtis said in an interview Wednesday afternoon. The School Board is the largest local collector of sales tax. Without the board, the other local taxing bodies collect only 3 cents in sales tax on the dollar and cannot come up with the projected 4 cents in local sales tax needed to finance the project. Curtis said he wants to see Bass Pro, which describes itself as the nation's leading retailer of outdoor gear, come to the area. But Curtis said several issues concern him about setting aside a portion of the School Board's sales tax to finance bonds for the Bass Pro development on a 75-acre site along Interstate 12 in Denham Springs. So far, the estimates of loss of state money to the School Board range from $62,000 a year to $3.6 million a year, Curtis said. An expert in Louisiana school funding computed the $3.6 million figure for the board, he said. Losing $3.6 million to gain $750,000 in taxes from a new business wouldn't make sense, if those turn out to be the correct figures, Curtis said."

Gander Mountain's IPO has been priced at $16. The money-losing outdoor retailer is offering 5,575,000 shares.

Wells Fargo Securities raised its FY 2005 EPS for The Finish Line to $2.33 from $2.25 and FY 2006 to $2.70 from $2.60. It reiterated its buy rating. It increased FINL's price target to $43 from $41. WFS downgraded Stride Rite to hold from buy and lowered its FY 2004 EPS estimate to 67¢ from 71¢ and FY 2005 to 73¢ from 78¢.

Superfeet formed a partnership with John "The Penguin" Bingham, runner and author. "John has universal appeal to a wide range of runners, from the elite to the beginner," said Superfeet VP/marketing Evan Wert. "Our hope is that John will help to educate runners of all abilities on the importance of using patented Superfeet footbeds to improve foot, ankle, knee, joint and back health, and to help these athletes continue to run with a reduced risk of injury or pain."

Collective Licensing International, LLC, owner of the Airwalk brand, entered into a licensing agreement with Pentland to license the Airwalk brand in the UK and Ireland. Under the new agreement, Pentland will serve as the master licensee for the Airwalk brand and will be responsible for all segments of Airwalk-branded product including footwear, snowboarding hard goods, outerwear, apparel and accessories. Pentland adds Airwalk to its portfolio of brands including Speedo, Kickers, KangaROOS, Berghaus, Brasher, Ellesse, Lacoste footwear and Ted Baker footwear.

AND 1 will be placing a billboard featuring its I Ball campaign and the Starbury Mid, signature shoe style for Stephon Marbury of the New York Knicks, near Madison Square Garden on the corner of 34th & 7th to celebrate the launch of the shoe. The 35' x 29' billboard will be up on April 1 in conjunction with the second part of AND 1's I Ball campaign featuring the new Starbury Mid.

adidas-Salomon has assumed full ownership of its subsidiary in Turkey, adidas Spor Malzemeleri Satis ve Pazarlama A.S., by purchasing the remaining 49% of shares from Esem Spor Giyim Sanayi ve Ticaret A.S., a listed Turkish trading company.






Breaking Headlines
Short news...4/5/04
APRIL 05, 2004


Short news...4/2/04
APRIL 02, 2004


Short news...4/1/04
APRIL 01, 2004


Selig Questioned On Possibility of Ads On Uniforms
APRIL 01, 2004


Collegiate Pacific Completes Kesslers Acquisition
APRIL 01, 2004


Reebok Will Give Away $1 Million Of Free Shoes To Spur Heart Association Donations
APRIL 01, 2004


Short news...3/31/04
MARCH 31, 2004


Short news...3/30/04
MARCH 30, 2004


Lifetime Products To Pay $800,000 Civil Penalty
MARCH 30, 2004


Short news...3/29/04
MARCH 29, 2004