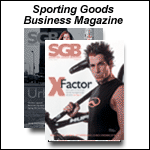 Johnson Family Offering $18 A Share For Johnson Outdoors

FEBRUARY 20, 2004 -- Johnson Outdoors received a nonbinding proposal to acquire outstanding shares of the company for a cash price of $18.00 per share. The proposal from Samuel Johnson (majority shareholder and director of Johnson Outdoors) and Helen Johnson-Leipold (COB/CEO of Johnson Outdoors) pertains to all shares of the Company not already owned by them or any member of their family or entities controlled by them. The stock rose $2.25 t0 $19.20 following the announcement.

According to the proposal, the intent is to return full ownership in Johnson Outdoors to the Johnson family, and for all other holders of outstanding common stock to receive cash for their shares, through a negotiated merger transaction. The proposal also states that Johnson- Leipold and Johnson have no interest in selling their shares and will not support an alternative transaction. The proposal further states that no changes are anticipated in the current business as a result of the proposed transaction.

In response to the proposal, the board of directors of Johnson Outdoors has appointed a special committee of independent directors to evaluate the proposal on behalf of the company. The special committee has the authority to retain its own independent financial and legal advisors.







Breaking Headlines
Short news...2/26/04
FEBRUARY 26, 2004


Moody's Upgrades Ratings On Foot Locker
FEBRUARY 26, 2004


Rocky Q4 Net Income Increased 34%; FY Income Doubled
FEBRUARY 26, 2004


Short news...2/25/04
FEBRUARY 25, 2004


Short news...2/24/04
FEBRUARY 24, 2004


Short news...2/23/04
FEBRUARY 23, 2004


SGB, Fleet Feet Launching Post-NY Marathon Specialty Running-Store Conference
FEBRUARY 23, 2004


Joyce Is Out and Fields Is In At adidas America
FEBRUARY 23, 2004


Short news...2/20/04
FEBRUARY 20, 2004


Johnson Family Offering $18 A Share For Johnson Outdoors
FEBRUARY 20, 2004