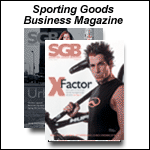 Short news...2/24/04

FEBRUARY 24, 2004 -- The New York Post described some of the aspects of Dale Hilbert's contract at Footstar. Because it might be considered "a suicide mission," The Post noted that if "tattered sneaker giant Footstar goes belly-up from this week's expected bankruptcy filing, its new CEO Dale Hilpert will collect two years of pay-for working just two months. The 60-year-old retailing executive signed on in January to work two years as CEO in exchange for about $6.1 million in pay and bonuses. But if Footstar is liquidated in a bankruptcy crisis, filings show it would trigger a change-of-control safety net for Hilpert in his two-year employment agreement, giving him virtually the whole two-year package immediately-about $6 million. Hilpert is no stranger to windfalls dropping into his lap for leaving a company prematurely. When he abruptly was nudged out at home goods giant Williams-Sonoma a year ago-just 1 1/2 years into his five-year CEO's contract-he got a $20.2 million sendoff, including bonuses and immediate vesting of 1,300 options and restricted stock. The board said it wanted a 'different type of leadership.'" Details of his contract have already appeared in ISG.

Joseph Kofsky, a 35-year veteran of the apparel industry, has joined Buxbaum Group as a regional business development director, responsible for the West Coast. Buxbaum Group and its affiliates provide services in the areas of turnaround management, downsizing strategies, asset appraisals and liquidations. In addition to his operations management background, Kofsky is a trained textile engineer and has extensive experience in domestic and overseas sourcing, product licensing and in the evaluation and disposition of excess inventories.

In FY 2003, Europe represented 59% of Head sales, while the US represented 28%. The rest of the world was 13%. Winter sports sales were 44% of sales. Racquet sports accounted for 39%. Diving was 15%, while Licensing was 2%. Total FY sales were $431.2 million (+11.3%). The company's loss, due mostly to restructuring charges, was $14.7 million, up from $2.6 million in 2002.







Breaking Headlines
Short news...2/25/04
FEBRUARY 25, 2004


Short news...2/24/04
FEBRUARY 24, 2004


Short news...2/23/04
FEBRUARY 23, 2004


SGB, Fleet Feet Launching Post-NY Marathon Specialty Running-Store Conference
FEBRUARY 23, 2004


Joyce Is Out and Fields Is In At adidas America
FEBRUARY 23, 2004


Short news...2/20/04
FEBRUARY 20, 2004


Johnson Family Offering $18 A Share For Johnson Outdoors
FEBRUARY 20, 2004


Short news...2/19/04
FEBRUARY 19, 2004


Skechers' FY Profit Turns To Loss In '03
FEBRUARY 19, 2004


GSI Revenues Up 26% In Q4; Sporting Goods Sales Rose 54%; Posts Profit
FEBRUARY 18, 2004