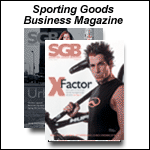 Short news...2/23/04

FEBRUARY 23, 2004 -- The high cost of running a collegiate athletic program was made clear by a recent recommendation made to Southern Methodist University. Effective at the end of the 2004 season, SMU will no longer sponsor men's indoor and outdoor track and field and cross country, the report said. "The decision to eliminate track was a difficult but necessary one," said Jim Copeland, AD. "If we are to compete at the highest level in our remaining sports, we must concentrate our resources, both people and dollars, to those programs deemed most viable as opposed to spreading ourselves too thin or making additional cuts to sport budgets." Changes in the track program will take effect at the end of the 2004 season. Conservative estimates show the university will save at least $5.4 million over the next four years in operational and scholarship expenses and cost avoidance. "The costs of running a competitive Division IA athletics program have escalated over the past several years," said Copeland. "We have a responsibility to be good stewards of the resources we have been given. To that end, we have had to make some tough decisions while keeping with our strategic plan." SMU has significantly increased the number of opportunities for women in athletics in recent years having added volleyball (1996), indoor track (1998), rowing (1999) and equestrian (2003). The women's track program is not affected by the suggested move, which still needs final approval by the university.

adidas, claiming trademark infringement, has sued the US Polo Association for producing a shoe with two stripes.

The sporting goods industry's most important new product competition will celebrate its 10th edition. ispo, DuPont, INVISTA and DuPont SA agreed on a special treat to commemorate this occasion adequately. For the ispo BrandNew Awards in summer 04, the organizers expect to see the 1,000th application since the start of the competition back in 2000. Innovators from all over the world participated in this unique competition and showed their exciting new ideas and products. To honor their courage, the sponsors decided to reward the 1,000th applicant with a travel voucher worth 1,000 Euro. If you want to be part of ispo BrandNew Summer 2004, all you have to do is meet the following criteria and register as soon as possible: founded or introduced to the market after January 1, 2000; your product or brand is hot and new; and your brand or product has never been registered to exhibit at ispo before. And these are the prizes: 1st to 7th prize: A complete booth (20 square meters) for each , as well as a consulting package from m2b; 8th to 40th prize: A free booth at the ispo BrandNew exhibition at ispo summer 04. Deadline for applications is April 2. For more information, go to: http://www.ispo-brandnew.com.

A New York City judge ruled that a paintball gun can be classified as an air gun. A paintball gun was fired by a 13-year-old boy at a neighborhood girl. She was left partially blind. The ruling means that the parents of the boy can be held liable for his action. The case could go to a jury to determine damages. In other paintball news, a Federal judge didn't even hear from the defense in a case involving an Arab-American who was an avid paintballer. He was rounded up as a terrorist and has been in jail. The judge said the government had no case against the individual.

Health & Fitness Business show management revealed the results from a poll of 2003 exhibitor and retailer participants. Conducted on behalf of Health & Fitness Business by Boulder Sports Research, Inc., the purpose of this survey was to help organizers further understand retailers' and exhibitors' show experience and to utilize their input for future direction and planning. The survey concludes that on the whole show attendees are pleased with the business atmosphere that Health & Fitness Business provides. Ninety percent of respondents indicated that they were satisfied with 2003 event, nearly half (44%) of which stating that they were very satisfied. Show attendees also indicated that conferences are an increasingly significant element to the show, with over half (54%) of retailer respondents rating the conferences as an important reason for attending Health & Fitness Business. Other key survey findings include: 77% of exhibitors are satisfied with the quality of retail buyers at the show; 80% of attending retailers found a new supplier at the show; 81% of exhibitors and retailers polled have already 79% of all respondents rated Denver either excellent (49%) or good (30%) as a host city. The show is owned by VNU, the owner of SGB and ISG.

The NBA launched a new collection of swimwear and beach accessories at MAGIC. G-III Apparel will showcase an assortment of NBA league and team swimwear for both men and women, which will debut at retail in Spring 2004. For men, the collection will include board shorts and tank tops. For women, the assortment will feature one-piece and two-piece bathing suits and body wraps…NBA has also teamed with Jacob & Co. to launch a new line of luxury watches at MAGIC that will range in price from $6,000-$13,000.






Breaking Headlines
Short news...2/23/04
FEBRUARY 23, 2004


SGB, Fleet Feet Launching Post-NY Marathon Specialty Running-Store Conference
FEBRUARY 23, 2004


Joyce Is Out and Fields Is In At adidas America
FEBRUARY 23, 2004


Short news...2/20/04
FEBRUARY 20, 2004


Johnson Family Offering $18 A Share For Johnson Outdoors
FEBRUARY 20, 2004


Short news...2/19/04
FEBRUARY 19, 2004


Skechers' FY Profit Turns To Loss In '03
FEBRUARY 19, 2004


GSI Revenues Up 26% In Q4; Sporting Goods Sales Rose 54%; Posts Profit
FEBRUARY 18, 2004


Short news...2/18/04
FEBRUARY 18, 2004


Reebok Picks Up MLB Footwear License
FEBRUARY 18, 2004