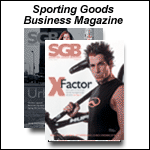 Short news...6/28/04

JUNE 29, 2004 -- Legal Block To Vans-VF Merger Settled

Vans entered into a settlement with the plaintiffs in the purported class action and derivative lawsuits filed against it, VF Corp., and certain current and former directors and officers of Vans in connection with the proposed merger of Vans with a VF subsidiary. In connection with the settlement, Vans agreed to make certain additional public disclosures, and Vans and VF agreed to reduce from $10,900,000 to $8,000,000 the termination fee payable by Vans under the circumstances set forth in the plan of merger. The final settlement of the actions is subject to, among other things, court approval. If this settlement is finalized and approved by the court, it will resolve and discharge in full those claims. The companies expect to close the merger on or promptly after June 30, pending receipt of regulatory and Vans shareholder approval. A shareholder meeting for Vans is scheduled to occur on June 30, 2004.

Callaway Golf Gets Permanent Injunction Vs Counterfeit Putters

Callaway Golf was granted a permanent injunction vs E.L. Golf, doing business as Chicago Golf, and its owner, Tung Mau "Tony" Liu, prohibiting the sale of illegal copies of Callaway Golf's Odyssey White Hot 2-Ball putters, Odyssey DFX 2-Ball putters and any other golf clubs infringing the intellectual property of Callaway Golf.

Callaway Golf had brought suit claiming that Chicago Golf sales of the "White Shot Twin Ball" putter infringed Callaway Golf's trademarks and patents for the Odyssey White Hot 2-Ball Putter. Prior to the issuance of the court order, Chicago Golf, which operates four stores in central and western Florida from its base in Clearwater, agreed to settle the lawsuit. Defendant Liu promised to cease selling the illegal copies, to turn over more than 5,000 knockoff components, and to pay an undisclosed sum of money to Callaway.

OGIO Golf Bag Wins Design Award

OGIO International has joined ranks with companies including IDEO, Hewlett Packard, Samsung, and BMW in being named among the world's most innovative design architects by the Industrial Designers Society of America. The gear bag manufacturer received a 2004 Silver Industrial Design Excellence Award for its revolutionary Stinger II golf cart bag. OGIO's golf bag was chosen from a record-breaking 1,294 entries, and was the first golf bag ever to receive IDSA's award, based on the society's decade-long historical list. OGIO's Stinger II features four significant, user-friendly innovations including the patent-pending 10" Woods top; a spring-loaded, non-zippered rain cover called the Hood; a patent-pending Zipperless Ball Pocket and the innovative and patented Rapid Access Incline Lock, which deploys the bag at a 45-degree angle to facilitate club removal and placement.

Ritz Interactive Acquires Insidesportfishing.com

Ritz Interactive, the e-commerce network that includes RitzCamera.com, BoatersWorld.com, OuterBanksOutfitters.com, ShopAtShark.com and other online shopping destinations, has acquired InsideSportfishing.com, the official Web site of the "Inside Sportfishing" TV Series aired weekly on Fox Sports and the Sportsman Channel. InsideSportfishing.com has been redesigned to combine the best of the original site with several exciting new elements, most notably a fishing and boating online superstore powered by BoatersWorld.com. Ritz Interactive is adding to the site's existing Pro Staff Advisor, Travel, Fishing Report and Bulletin Board sections.

The redesigned site also boasts a new and extensive archive of informative fishing and boating articles; a free photo gallery for posting and viewing fishing-related images; and other useful features and resources for avid anglers. Fans of the TV series will still be able to view episodes of the show via streaming video at the InsideSportfishing.com Web site.

With instant access to more than 30,000 different items, ranging from rod and reel combos to state-of-the-art marine electronics, visitors to the new InsideSportfishing.com site can purchase virtually any desired fishing or boating product with the click of a mouse. Online shoppers at InsideSportfishing.com will also enjoy the additional benefits of no sales tax and free shipping for qualifying orders over $100.

Big 5 will move its warehouse from Fontana, CA, to one being built in Riverside, CA. Some people in the community are concerned about trucks going back and forth 24 hours a day. The 970,000-square-foot DC will be one of the largest in Riverside. Big 5 is expected to employ about 300 workers there.

Full90 Sports has received $7 million in venture funding from a group of strategic investors led by Aperture Venture Partners of New York. Full90 Sports' signature product, the Full90 performance headguard, provides soccer players a heightened level of protection by reducing risks associated with incidental contact (i.e. head-to-head, head-to-knee, head-to-ground or head-to-goalpost) without affecting their style of play. The company was recently named as a finalist in the product of the year competition at the upcoming ispo in Munich.

Bass Pro Shops is scouting a potential branch in the Phoenix market.






Breaking Headlines
News...8/6/04
AUGUST 06, 2004


News...8/5/04
AUGUST 05, 2004


News...8/4/04
AUGUST 04, 2004


Warnaco Group Buying Ocean Pacific
AUGUST 04, 2004


News...8/3/04
AUGUST 03, 2004


Shorts...08/02/04
AUGUST 02, 2004


NSGA Study: Department Stores, led by Sears, Hike Share in Fitness Equipment
AUGUST 02, 2004


Short news...7/30/04
JULY 30, 2004


Short news...7/29/04
JULY 29, 2004


Short news...7/28/04
JULY 28, 2004