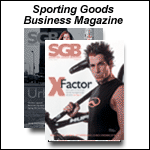 Short news...5/28/04

MAY 28, 2004 -- Jordan Asian Tour A PR Fiasco In Taiwan

Nike got a huge black eye in Taiwan following a disastrous appearance by Michael Jordan. Nike Taiwan had vigorously promoted the event in between. To attend the personal appearance, fans bought Nike products to participate in a drawing for seats. Jordan appeared, but for only 90 seconds. Naturally, fans are furious and consumer groups have taken up their cause. An activist staged a protest outside Nike headquarters in Taipei and cut the swooshes off Nike products. "Nike shouldn't treat Taiwan just like it's America's basketball colony," he said. One threatened to lead an anti-Nike boycott. Making it worse were reports in the Taiwan media that His Airness spent more time with his PRC fans. Ironically, crowds were so bad at an appearance in Beijing that the police cancelled the event. Nike's manager in Taiwan took the blame, saying his office had never handled an event with such a high-profile athlete. Nike offered posters and Jordan shoes to the more than 700 disappointed fans, and promised to invite them to future events.

Shorts:

The National Shooting Sports Foundation appointed a new director of public relations with a strong hunting and conservation background. Steve Wagner, former VP/communications of the Rocky Mountain Elk Foundation and former executive director of the Outdoor Writers Association of America), has joined NSSF's communications department as director of public relations. He replaces former NSSF PR Paul Erhardt, who resigned to join Sigarms as marketing director.

A number of presentations on July 6 at the upcoming ispo in Munich will deal with the most significant issues for market access in China. The English-language workshops will feature experts discussing topics such as Sales Channels and Concepts, Customs and Logistics, Finance and Law in China. The event will provide a guideline and answer any questions for sporting goods and fashion brands who are on their way to China and to a professional exhibit at the ispo china March 14-17, 2005). For more information, [email protected].

The new website by ispovision, the International Tradeshow for Sportstyle Fashion inspired by Sports, was launched online. The site includes all details on the summer issue of the show, held from July 4-6 6th, complete with exhibitor and brand lists, hall and booth plans, and services, visitor guidelines, travel information, press area, and much more. In addition, http://www.ispovision.com/ features the latest news from the sportstyle business, updated daily and as a weekly ispovision newsletter. The updated design and even more detailed information are the best preview of the second issue of the ispovision, which celebrated its premiere last February at the New Munich Trade Fair grounds.






Breaking Headlines
Finish Line's Q1 Numbers Answers Serra With 14% Comp Gain And Increased EPS Guidance
JUNE 03, 2004


Short news...6/2/04
JUNE 02, 2004


Forzani Feels Effects of Price Deflation
JUNE 02, 2004


Short news...6/1/04
JUNE 01, 2004


ASTM Certifies First Test Method For Dynamic Thermal Performance In Textiles
JUNE 01, 2004


Short news...5/28/04
MAY 28, 2004


Wintersport Sales At Specialty Ski And Snowboard Shops Were Flat
MAY 28, 2004


Wintersport Sales At Chain Stores Rose Only 1.3% in '03-'04 Season
MAY 28, 2004


Short news...5/27/04
MAY 27, 2004


Short news...5/26/04
MAY 26, 2004