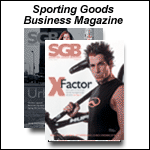 Short news...5/27/04

MAY 27, 2004 -- Huffy Finalizes Sale Of Services Unit

Huffy finalized the sale of its services to retail segment, which includes Huffy Service Solutions, Creative Retail Services, and Creative Retail Services (Canada) to National Product Services Inc., a portfolio company of H.I.G. Capital, LLC. Proceeds from the sale will be used to reduce debt and to fund working capital requirements.

CEO Paul D'Aloia noted, "With the divestiture of Huffy Service Solutions and the previously announced divestiture of the Gen-X Opportunity business, Huffy has reconfigured its business portfolio to a focused sporting goods platform delivering branded sporting goods and related products into the mass, sporting goods and specialty channels, under such well-known brands as Huffy, Tommy Armour, RAM, UltraWheels, Lamar, Hydra-Rib, and premiere licenses such NBA, NCAA, Sims, and Disney Princess."

CFO Robert Lafferty said, "We continue to evaluate the appropriate valuation for certain intangible assets as well as the appropriate accounting treatment for expenses and reserve requirements identified during the first quarter. The transition to a single business platform is continuing, but as previously announced will not improve operational results until (Q404), and our view that Huffy will not return to profitability in 2004 remains unchanged. We have also finalized arrangements with our lenders that modify our loan covenants to allow the company to execute a sale of all, or of product segments within, the company and allow a portion of the Huffy Service Solutions sale proceeds to be used to fund on-going operations."

Phoenix Footwear Negotiating To Buy Boot Company

Phoenix Footwear Group is engaged in discussions regarding a possible acquisition of Altama Delta Corp., a privately held Atlanta manufacturer of boots for the military and commercial markets. For the 12-month fiscal year ended September 27, 2003, Altama Delta had net sales of $31.6 million. Phoenix Footwear indicated that discussions were continuing and that no agreements relating to the transaction have been signed by the parties other than an exclusivity agreement. There are a number of conditions that must be satisfied before the transaction could be concluded, and there is no assurance that a transaction can be accomplished.

Shorts:

Umbro's IPO in London may not be faring as well as the company expected. The shares are set to go on sale tomorrow, but sources in the UK said the shares will be priced at 100 pence, much lower than the anticipated 250-190 pence. The sale of new shares was expected to raise 76.9 million pounds, but sources said that figure is now likely to be nearer 50 million pounds. The sources said the lower price reflected tough stock market conditions.

Wells Fargo Securities raised its EPS estimates on Genesco and reiterated its buy rating. "We are raising our price target from $29 to $32 and increasing our FY05 EPS estimate from $1.78 to $1.88, which excludes a $0.09 per share charge related to the closure of some 48 under-performing stores," WFS said. "We are increasing our FY06 EPS estimate from $2.06 to $2.20, representing Y/Y EPS growth of 17.0%, which we believe is readily achievable by Genesco." Management anticipates strong positive comps for Journeys, Johnston & Murphy and Hat World for the remainder of FY05. In addition, it expects flat to slightly negative comps at its Underground Station/Jarman division for the remainder of FY05. Gross margins improved across all divisions except those of Dockers, due largely to lower product markdowns that resulted from an industry-wide decline in promotional activity.

An S&P analyst has given Hibbett Sporting Goods a four-star rating (accumulate) in an initial coverage of the stock: "Hibbett's 8.8% same-store sales gain in the April quarter leads our sporting-goods retailing peer group. The company posted April-quarter earnings per share of 34¢, vs. 23¢, and we estimate earnings per share of $1.09 in fiscal 2005 (January) and $1.27 in fiscal 2006. We view Hibbett favorably because of its high return on equity with a debt-free balance sheet, its low-risk expansion program with relatively low capital required per new store, and its concentration on team sports in small markets in the Sunbelt region. Assuming a 10.3% cost of capital and a 3% terminal growth rate, our discounted cash-flow model leads us to a 12-month target price of $29."

Recreational Equipment, Inc. is in the final stages of lease negotiations to open a second store in Austin, TX, at 6th Street and Lamar Boulevard in Austin's Market District. The proposed store, 22,500 square feet, will open in the fall of 2005. REI opened its first store on Lamar Boulevard back in 1989, but relocated to 9901 N Capitol of Texas Highway. The new second store would put REI back in Austin's primary downtown retail district and within walking distance of the Town Lake hike and bike trail. The Lamar Boulevard store and the North Capitol of Texas Highway store will serve more than 15,000 active co-op members in the Austin area.

NikeGO and the US Soccer Foundation announced awards of six $100,000 grants to be used toward world-class FieldTurf soccer fields in eight US communities. The announcement represents year-two of a five-year, $5 million partnership between NikeGO and the USSF to promote the sport of soccer by awarding 50 communities with grants to be used toward the installation of FieldTurf soccer fields. NikeGO is Nike's signature US community affairs initiative and the company's long-term commitment to getting kids more physically active. The following communities will receive the grants: Beaverton, OR; Pittsburgh; Sterling Heights, MI; New York City; Hampton, NH; Richmond; St. Louis; and Limerick, PA.

Russell Athletic formed a new partnership with the Australian Open tennis tournament. The agreement involves developing and marketing an exclusive line of Australian Open athletic apparel and providing uniforms for the tournament's more than 800 on-court officials.






Breaking Headlines
Finish Line's Q1 Numbers Answers Serra With 14% Comp Gain And Increased EPS Guidance
JUNE 03, 2004


Short news...6/2/04
JUNE 02, 2004


Forzani Feels Effects of Price Deflation
JUNE 02, 2004


Short news...6/1/04
JUNE 01, 2004


ASTM Certifies First Test Method For Dynamic Thermal Performance In Textiles
JUNE 01, 2004


Short news...5/28/04
MAY 28, 2004


Wintersport Sales At Specialty Ski And Snowboard Shops Were Flat
MAY 28, 2004


Wintersport Sales At Chain Stores Rose Only 1.3% in '03-'04 Season
MAY 28, 2004


Short news...5/27/04
MAY 27, 2004


Short news...5/26/04
MAY 26, 2004