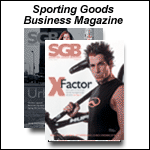 NY, Louisiana Eager To Offer Incentives To Bass Pro

APRIL 26, 2004 -- Two states are among many offering big incentive packages to Bass Pro Shops in the hope of luring the giant retailer to their states. They dream of thgounsands of tourists coming the stores, increasing sales tax revenues and local employment.

The Empire State Development Corp. has offered $80 million in incentives to Bass Pro Shops to open a store in Buffalo, NY. Mayor Anthony Masiello told the Bufflao News that the incentive offer is "proof positive" that the long negotiation process is entering a new phase. "It means the level of seriousness is escalating," Masiello said. "Offers are now being discussed, and I'm more optimistic than ever that we'll be able to bring Bass Pro to Buffalo."

But a state official cautioned that the detail are still a work in progress and neither party is bound to a final agreement or contract. Bass Pro is looking to start construction in early 2005 and open in late 2006.

The incentive package, which covers transformation of the empty Memorial Auditorium into a retail/entertainment complex, as well as related parking and transportation projects, contains these key elements: $21 million from state funds that originally had been set aside to attract Adelphia Communications to the waterfront; $12 million from unspecified state sources; $30 million in federal transportation dollars; and $17 million from Erie County and the City of Buffalo, primarily in borrowing against future sales tax revenues to obtain seed money for the retailer.

In Louisiana, proponents of a benefit package for the chain won a court case. The (Baton Rouge) Advocate reported: "The Denham Springs Economic Development District won a major court victory in the Bass Pro case Thursday when a judge ruled the district's bond proposal legally valid. An attorney for an opponent, who maintained the proposal is unconstitutional, said she expects to appeal. Also Thursday, the Livingston Parish sheriff and the Parish Council agreed to use a portion of the sales tax they receive from the proposed new retail complex to help finance the Bass Pro development.

"However, project backers and opponents focused on the bond validation hearing where Judge Bob Morrison of 21st Judicial District Court said he found no substantial defect in the development district's proposal. The district proposes to use a portion of state and local sales tax revenue coming from the 75-acre development to fund $50 million in bonds that would pay for infrastructure and construction of the Bass Pro store, which will anchor the Denham Springs development."






Breaking Headlines
Big 5's Net Income Doubles
APRIL 29, 2004


Columbia Q1 Sales Surge 22%; Net Nncome Hits Record
APRIL 29, 2004


Short news...4/29/04
APRIL 29, 2004


Inventory Liquidations Slash Russell Profits 85%
APRIL 29, 2004


Saucony Has Record Q1 Sales & Earnings
APRIL 28, 2004


GSI Has Record Q1 Revenues; Loss Is Reduced
APRIL 28, 2004


Short news...4/28/04
APRIL 28, 2004


K-Swiss Q1 EPS Beat Estimates, But Lowers Future Guidannce
APRIL 28, 2004


News shorts...4/27/04
APRIL 27, 2004


VF Offers Vans $396 Million
APRIL 27, 2004