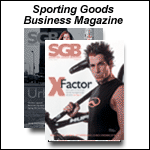 Life Fitness Standardizes Used Equipment Program

APRIL 23, 2004 -- Life Fitness, the manufacturer of a full line of cardiovascular and strength-training equipment, has standardized its international Certified Pre-Owned (CPO) Program and established a CPO refurbishing facility in Hungary.

The Life Fitness CPO Program offers fully refurbished, previously owned Life Fitness commercial equipment at prices significantly lower than new-product pricing. Standardizing the international CPO Program means that all pre-owned Life Fitness products undergo comprehensive procedures, ensuring they meet the company's strict quality certification standards.

As part of this program, Life Fitness has established a factory in Szekesfehervar, Hungary, to refurbish all its equipment to be sold as CPO in international markets. This will enable the company to ship CPO products to more countries than before, broadening the company's potential global customer base.

"By standardizing our CPO procedures worldwide and opening the Hungary CPO facility, we have established a complete system designed to meet the needs of all our international CPO customers," said Jay Megna, EVP/global sales, service and marketing, Life Fitness. "Now when our customers, no matter where they are in the world, buy CPO products, they'll know they're getting equipment that has gone through the same meticulous procedures, right down to the factory-grade shipping cartons. In addition, having this facility in Hungary extends our potential customer base by letting us more economically ship CPO products to customers in Africa, Asia, Eastern Europe, the Middle East and Russia, as well as to budget-conscious clubs and vertical market facilities in Europe."

The Life Fitness CPO Program has precise certification standards to ensure the highest quality. Each piece is carefully disassembled and diagnosed, rigorously tested based on an extensive checklist, and fit with new, Life Fitness-certified components, the same ones that are used in new commercial equipment. The CPO products are rebuilt to the original specifications, repainted with the same powder-coating procedure that new Life Fitness products receive, assembled and shipped in factory-grade cartons.

Life Fitness teamed with its parent company Brunswick Corp. to establish the new CPO factory, which is adjacent to the Brunswick Bowling factory near Budapest. Life Fitness manages the CPO factory and Brunswick employees conduct the work.

The leased, 20,000-square-foot CPO factory, already operational, refurbishes Life Fitness commercial cardiovascular equipment, including treadmills, Lifecycle exercise bikes, elliptical cross-trainers and stairclimbers. This is the second factory Life Fitness has opened in Hungary in the past year. The first one, in Kiskoros, manufactures the company's premiere selectorized strength-training line, Signature Series, for international markets.

Life Fitness CPO equipment is available abroad now; pricing, financing and leasing options vary for each Life Fitness international subsidiary. An industry first for pre-owned equipment, all Life Fitness Certified Pre-Owned products carry the same warranties that new products have in their regions.







Breaking Headlines
Short news...4/28/04
APRIL 28, 2004


K-Swiss Q1 EPS Beat Estimates, But Lowers Future Guidannce
APRIL 28, 2004


News shorts...4/27/04
APRIL 27, 2004


VF Offers Vans $396 Million
APRIL 27, 2004


News shorts...4/26/04
APRIL 26, 2004


NY, Louisiana Eager To Offer Incentives To Bass Pro
APRIL 26, 2004


Life Fitness Standardizes Used Equipment Program
APRIL 23, 2004


Short news...4/23/04
APRIL 23, 2004


Life Fitness Standardizes Used Equipment Program
APRIL 23, 2004


Callaway Posts Record Q1 Revenues
APRIL 23, 2004