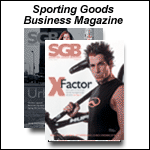 Quiksilver Buying DC Shoes

MARCH 09, 2004 -- Quiksilver and DC Shoes reached a definitive agreement whereby Quiksilver will acquire DC Shoes, a designer, producer and distributor of action sports inspired footwear, apparel and related accessories in the US and internationally. The total purchase price for the acquisition will consist of an initial payment of $56 million in cash and 1.6 million restricted shares of Quiksilver common stock and the assumption of approximately $10 million in funded indebtedness. In addition, the sellers may receive up to an additional $57 million paid over four years through 2007 if DC reaches certain performance targets.

Quiksilver's surf-inspired Quiksilver and Roxy brands will be complemented by the DC Shoes brand with its skate-driven lifestyle. The combined businesses are positioned in the global youth market.

DC Shoes achieved total sales exceeding $100 million in the year ended December 31, 2003. Its broad product line includes a full range of skate shoes and snowboard boots with various technical and design features, as well as men's and junior's apparel and accessories. Quiksilver reported revenues of $975 million for its past FY.

Robert McKnight, Jr.,COB/CEO, commented, "DC Shoes is a tremendous fit with our organization from a cultural, strategic and operational standpoint. They are a young, aggressive and energetic company which reminds me a lot of Quiksilver. We both share respect for the authenticity that makes our brands powerful, and we both benefit from product design that reflects technical excellence and great style. We expect to see tremendous synergies between our teams."

Bernard Mariette, president of Quiksilver, commented, "DC Shoes fits all of the criteria we identify as key for an acquisition. DC has fantastic global potential, sizeable revenues, and their culture is very similar to Quiksilver's. In fact, they have already demonstrated international success, and we can build on this with our global platform that has been developed over the past ten years. We expect DC to flourish with its separate design and marketing teams supported by the logistics of Quiksilver. While we have successfully developed a growing branded footwear business, DC's management team will help fine tune our footwear operations and product. At the same time, we believe that DC has an excellent, but so far, relatively untapped opportunity, to deliver an even stronger sportswear line to the youth market."

Ken Block, president and DC founder, said, "We are very excited to be partnering with Quiksilver, the number-one action sports brand in the industry. Their global platform will provide us with the resources to make DC even stronger, while allowing us to maintain the integrity and spirit of DC's roots."

McKnight concluded, "We believe this deal represents yet another step in the evolution of our business and that our shareholders will be well served through this transaction. It fits incredibly well with our strategy of pursuing opportunities in the global youth market. We are thrilled to expand both the depth and breadth of our management team and portfolio of brands, and we remain highly focused on our goal of building one of the world's leading branded consumer apparel, and now footwear, companies."

The acquisition agreement is subject to customary closing conditions, including regulatory approvals, and is expected to close by the third quarter of fiscal 2004. Quiksilver believes the acquisition to be mildly accretive to EPS in the current FY and estimates that earnings accretion will be approximately $0.06 per share in FY 2005.

With respect to the transaction, Quiksilver is being advised by Citigroup Global Markets, and DC Shoes is being advised by the Sage Group.







Breaking Headlines
Short news: 3/9/04
MARCH 09, 2004


Quiksilver Buying DC Shoes
MARCH 09, 2004


News shorts...3/8/04
MARCH 08, 2004


Footstar Leading Creditor List
MARCH 08, 2004


All Just For Feet Doors To Be Closed Along With 77 Footactions; See Entire List
MARCH 08, 2004


Short news...3/5/04
MARCH 05, 2004


Cybex Levies 3%-6% Steel Surcharge
MARCH 05, 2004


Short news...3/4/04
MARCH 04, 2004


Finish Line's Q4 Beats Sales Estimates; Company Increases Guidance
MARCH 04, 2004


Short news...3/3/04
MARCH 03, 2004