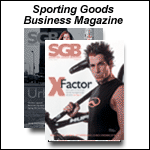 Footstar Files For Chapter 11 Protection

MARCH 03, 2004 -- Footstar, in order to effect a financial and operational restructuring, it and substantially all of its subsidiaries filed voluntary petitions on March 2 with the US Bankruptcy Court for the Southern District of New York in White Plains for reorganization under Chapter 11 of the U.S. Bankruptcy Code. Footstar ompany also provided an update on the status of its previously announced restatement of financial results for the period from 1997 through mid-2002.

On February 12, 2004, Footstar said that it was pursuing a number of alternatives to obtain necessary liquidity and restructure its debt and that, if none of these alternatives were successful in the near term, the Company would be required to file under Chapter 11.

To support its operations as it restructures, it has secured a $300 million debtor-in-possession financing facility from a group led by Fleet National Bank and GECC Capital Markets Group. Subject to Bankruptcy Court approval, these funds will be used to satisfy obligations associated with conducting Footstar's business, including payment under normal terms for goods and services provided after today's filing and payment of wages and benefits to active employees.

Dale W. Hilpert, COB/CEO/president, said: "With today's filing, we are proceeding on a difficult but necessary path to address Footstar's financial needs. Our objective is to use the Chapter 11 process to create a financially stable company and to maximize value for our creditors. Toward this end, we are taking a hard look at our business and all of our alternatives and expect to refocus our resources on a more profitable business base. We deeply appreciate the dedication and efforts of our associates, who have worked exceedingly hard during this challenging period for Footstar. We look forward to the support of our vendors and business partners as we move through the reorganization process." Its operations are open today and conducting business as usual.

Among the factors contributing to the recent downturn in the Company's business were challenges associated with the company's Just For Feet acquisition, including the high costs of its leases, as well as the loss of Meldisco sales and profitability from the closing of approximately 600 Kmart stores, where it operates leased footwear departments. In addition, over the past 15 months, the company has been working to complete its financial restatement, requiring significant management attention and resources.

Inquiries regarding the filing from parties who provide Footstar goods and services may be directed to the Company's Vendor Call Center at (888) 868-7823.





Breaking Headlines
Short news...3/5/04
MARCH 05, 2004


Cybex Levies 3%-6% Steel Surcharge
MARCH 05, 2004


Short news...3/4/04
MARCH 04, 2004


Finish Line's Q4 Beats Sales Estimates; Company Increases Guidance
MARCH 04, 2004


Short news...3/3/04
MARCH 03, 2004


Foot Locker's Q4 Comps Up 3.9%
MARCH 03, 2004


PacSun's Q4 Net Income Rose 48%
MARCH 03, 2004


Footstar Files For Chapter 11 Protection
MARCH 03, 2004


Short news...3/2/04
MARCH 02, 2004


Big-Ticket Footwear Slipped 2.6% In '03: NSGA
MARCH 02, 2004