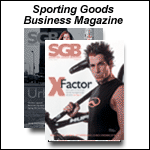 Sportsman's Guide Comes In Above Guidance, Enters Baseball & Softball

MARCH 08, 2006 -- The Sportsman's Guide (SGDE) reported record results of operations for 4Q05 and FY05, with consolidated net sales and EPS that were at the high end of its most recent guidance. During the conference call, SGDE announced baseballsavings.com and softballsavings.com. (Conference call details below.)

After adjusting out the additional week in 4Q04, the consolidated net sales for 4Q05 increased by nearly 10% to $95.2 million. Company officials noted that 4Q04 included 14 weeks of activity, compared to 13 weeks this year. The additional week resulted in approximately $4 million of incremental net sales with minimal effect on net earnings in 4Q04 or FY04. SGDE reported 4Q net earnings of $4.5 million compared to $3.7 million.

For FY05, consolidated net sales were $285.1 million, a 23% increase. The increase is nearly 25% when the additional week in 2004 is not considered. SGDE recorded net earnings of $11.5 million for the year, an increase of 51%.

Gregory Binkley, CEO, stated, "These record results clearly validate that our formula continues to work and yield exceptional results. In 2005, we saw consolidated net sales and net earnings grow 23% and 51% respectively over 2004. These increases were due to the addition of and the strong performance of The Golf Warehouse, and the continuing growth of The Sportsman's Guide. We also continued to generate high levels of Internet-related sales, as they once again totaled nearly 60% of total catalog and Internet sales for the year."

Binkley also noted that SGDE ended the year with just over $14 million in cash and cash equivalents on the balance sheet, no bank debt and no remaining debt associated with the acquisition of TGW.

CONFERENCE CALL HIGHLIGHTS: Certainly a highlight of the conference call was the announcement that SGDE has opened baseballsavings.com and softballsavings.com. The two sites will be managed by SGDE's TGW subsidiary. The sites have cost SGDE relatively little in capital expenditures, other than about $1 million of inventory. SGDE expects the sites to be accretive this FY. The sites could amount to as much as 5% of total FY06 revenues.

During the call, SGDE said FY06 could produce $305-$310 million in revenues and EPS of $1.52-$1.58. Under questioning, management admitted the EPS numbers do not include expensing of stock options. Including this expense, EPS were reduced by 15¢-20¢. This would bring FY06 EPS in at $1.39-$1.48, as compared to fully diluted FY05 EPS of $1.38. This may have been the reason the stock was off as much as $2.00 in afternoon trading.

Internet-related sales in FY05 were 48% at TSG (vs 42%) and 85% at TGW. Management said TSG could hit 50% ultimately, but many customers still like to call in their orders.



| | | | | REPRINTS




Quick links: One-click access to topics in this article.






Breaking Headlines
Golf Galaxy Lowers Its Guidance
MAY 22, 2006


Shorts...5/22/06
MAY 22, 2006


UK's Ashley Buying In Clothing Chain
MAY 22, 2006


PETA To Address Columbia Annual Meeting
MAY 19, 2006


True Temper Sports Shifts To Quarterly Loss
MAY 19, 2006


SGMA Show Has Commitments From 80+ Brands
MAY 19, 2006


Hibbett Comps Fall Slightly
MAY 19, 2006


Boardsports Village Again A Central Platform In board_ispo
MAY 19, 2006


Finish Line Revises Guidance Downward
MAY 19, 2006


FL North America Improves; Europe Remains Soft
MAY 18, 2006