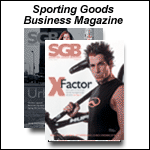 Adidas Sees Net Growth In '06 Despite Reebok

MARCH 02, 2006 -- Adidas management was confident it could achieve FY 06 double-digit currency-neutral revenue growth, a 44%-46% gross margin, a 9% operating margin and double-digit net income growth. This would be accomplished, management declared, even though it will take up to 18 months to turn Reebok around and the acquisition's backlog is terrible. (conference call statements appear below.)

CEO Herbert Hainer volunteered the 4Q05 and FY05 results of Reebok. He insisted that These are in millions of US dollars:

• 4Q Revenues: $930.4 (-4.6%)
• 4Q Profit (Loss): $47.4 (-0.6%)
• FY Revenues: $3,772.9 (-0.3%)
• FY Profit (Loss): $245.4 (+27.6%).

While those numbers don't look bad, what is really striking is the backlog. It should be pointed out that Reebok was swamped with cancellations after the deal was announced and this affected 1H06 backlog. The backlog is presented below on a currency-neutral basis.

• US Apparel: -23%
• US Footwear: -30%
• Total US: -28%
• International Apparel: -7%
• International Footwear: -18%%
• Total International: -12%
• Total footwear backlog: -22%
• Total apparel backlog: -20%
• Total backlog: -22%.

Hainer cautioned that he did not see this as a trend going forward into 2H06. He said Reebok had already made improvements in its product line for 2H06, and retailers have responded positively. He expected Reebok sales to be off mid-single digits in FY06.

Hainer outlined his plans for Reebok. It needs a stronger brand profile and marketing orientation, he said. The sagging backlog was due to a lack of innovative product; uncertainties regarding how it would be positioned by Adidas; and a program of more selective distribution that was initiated by former Reebok management. He knew there would be challenges with Reebok going into the deal.

He believes Reebok can capitalize of Adidas' strength in design and technological innovation. Improved product will be offered in 2H06. Hainer also believes there will a large level of knowledge
Transfer in product development for 2007 and beyond.

Adidas has already opened dialog with key retailers to dispel any belief that Reebok will be taken into the mass market and that Adidas intended to reclaim Reebok as a performance brand.

Going forward, there will be limited distribution of key products. Adidas spends a lot of money ion research into what consumers want. Hainer said the company probably knows more than its retailers about consumers. This strategy, a pillar of the sales strategy in most world markets, will be applied to Reebok. Hainer said this will be a slow process, one step at a time.


| | | | | REPRINTS




Quick links: One-click access to topics in this article.






Breaking Headlines
PETA To Address Columbia Annual Meeting
MAY 19, 2006


True Temper Sports Shifts To Quarterly Loss
MAY 19, 2006


SGMA Show Has Commitments From 80+ Brands
MAY 19, 2006


Hibbett Comps Fall Slightly
MAY 19, 2006


Boardsports Village Again A Central Platform In board_ispo
MAY 19, 2006


Finish Line Revises Guidance Downward
MAY 19, 2006


FL North America Improves; Europe Remains Soft
MAY 18, 2006


Umbro US Biz Will Slow
MAY 18, 2006


Shoe Carnival 1Q Comps Rose 4.1%
MAY 18, 2006


Décathlon Opens Megastore In Moscow
MAY 18, 2006