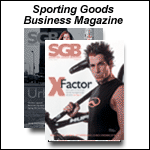 Hibbett Board Alters Vesting Plan

FEBRUARY 03, 2006 -- The '05 Equity Incentive Plan of Hibbett Sporting Goods now provides acceleration of vesting or the lapse of forfeiture requirements in certain cases upon participants' death, disability or retirement.

The Compensation Committee determined to adopt similar principles for vesting and forfeiture applicable to all outstanding and unexercised stock options granted under the Amended and Restated '96 Stock Option Plan, as well as those awards granted before December 15, '05, under the '05 Plan.

Effective immediately, if any holder of such awards ceases to be employed because of death or disability, or if the holder retires and the Committee approves, then any unvested portion of a covered option shall fully vest and the forfeiture requirements of any restricted stock unit shall lapse.

Disability is further defined as a medically determinable physical or mental impairment which renders the participant unable to engage in any substantial gainful activity for not less than 120 days, as determined by a physician selected by the Committee. To qualify, retirement must occur after the date the participant attains age 65 years, following at least five years of service.

On January 27, the Committee also granted COB/CEO Mickey Newsome new stock options to purchase 24,000 shares of common stock, as well as an award for 5,100 executive restricted stock units.


| | | | | REPRINTS




Quick links: One-click access to topics in this article.






Breaking Headlines
ALSO IN THIS ISSUE:
FEBRUARY 10, 2006


Ski Specialty Store Sales Boosted By Apparel
FEBRUARY 10, 2006


Wintersports Sales Thru December Were Up 17% In Chain Stores
FEBRUARY 10, 2006


Skechers Will Top $1 Billion In FY05
FEBRUARY 10, 2006


Puma Has More Than EUR 1 Billion In Order Book
FEBRUARY 10, 2006


Oakley's 4Q05 Affected By '04 Launch Success
FEBRUARY 09, 2006


Timberland Beats Street; US Sales Up 2.6% In 4Q
FEBRUARY 09, 2006


International Sales Rescue K-Swiss' 4Q
FEBRUARY 09, 2006


ALSO IN THIS ISSUE;
FEBRUARY 09, 2006


ALSO IN THIS ISSUE:
FEBRUARY 08, 2006