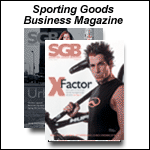 MAJOR NEWS: PHIL KNIGHT STEPS DOWN AS NIKE CEO/PRESIDENT

NOVEMBER 18, 2004 -- Nike named William Perez president/CEO and a director effective December 28. Perez will succeed co-founder, COB/CEO Phil Knight, who will continue as COB. Perez, 57, has been president/CEO of S.C. Johnson & Son, Inc. since 1996. Over his 34-year career with S.C. Johnson, he has managed country, regional and worldwide operations and multiple brands of the highly respected, multi-billion dollar global consumer-products company.

Speaking on behalf of the board, Knight said, "This begins an exciting new chapter in Nike's ongoing business evolution. Bill is a highly regarded and deeply talented leader with more than 30 years experience as a builder of global brands and businesses. Bill has a demonstrated commitment to consumers, new product innovation and development, growth, team building and talent development. He also knows how to operate a highly socially responsible global business, all of which make him the right person to lead Nike, Inc."

"Nike has enjoyed tremendous success as we have grown to become a $12-billion global company. As I've said many times over the past three years, Nike's current management team, led by Brand Presidents Charlie Denson and Mark Parker, is the strongest it's ever been. With Bill, we will become even stronger. I am confident that as CEO of Nike, Inc., Bill will lead Nike's extraordinary team of people to create an even bigger and better global company," Knight said.

Perez said, "I am thrilled and honored to run Nike. I was drawn to this company because the Nike brand perpetually stays current, making it one of the best managed on the globe. You can feel the innovative spirit that Phil and his team inspires from product design, to retail to athlete partnerships. And I'm a strong believer in Just Do It. I look forward to working with a terrific team of people and helping build a future that will drive greater value for our shareowners, employees, consumers and communities."

Perez began his career at S.C. Johnson in 1970 and held a series of progressively more responsible positions in sales, marketing, brand management and general management, becoming president/CEO of Worldwide Consumer Products in 1993, and president /CEO of the company in 1996.

Perez has been GM of both S.C. Johnson Spain and Iberia, VP/regional director of Consumer Products in Latin America, VP/US Home Care business and EVP/Consumer Products in North America. He has been a member of the board of Kellogg Company since 1999, where he serves on the Audit Committee and the Consumer Marketing Committee. He is also a member of the board of Hallmark Cards, Inc. and Grocery Manufacturers of America. He previously served as a director of May Department Stores until May 2004. For the past 27 years, he has only worn Nikes.

Knight added, "In the near term, I will focus my efforts on ensuring an effective transition and on evolving into my role as an active chairman. I also plan to maintain my status as the world's number one sports fan. Knight, who is 66 years old, co-founded Nike in 1972.

In early 2003, at Knight's request, the Nominating and Corporate Governance Committee of Nike's board, led by outside director Ralph DeNunzio, initiated a process to identify potential successors for Knight. Perez's appointment was unanimously approved by Nike's full board today.






Breaking Headlines
Today's news...1/7/05
JANUARY 07, 2005


Today's news...1/6/05
JANUARY 06, 2005


Today's news...1/5/05
JANUARY 05, 2005


Today's news...1/4/05
JANUARY 04, 2005


Today's news...1/3/05
JANUARY 03, 2005


Todays news...12/31/04
DECEMBER 31, 2004


Todays news...12/29/04
DECEMBER 29, 2004


Today's news...12/28/04
DECEMBER 28, 2004


Today's News...12/27/04
DECEMBER 27, 2004


Today's news...12/22//04
DECEMBER 22, 2004